Do you want to make a yearbook but don't know where to start? Yearbook templates are a great way to create a professional-looking yearbook without starting from scratch. They offer a wide range of features and customization options to help bring your yearbook vision to life. With a template, you can quickly create a beautiful, organized yearbook that will be a joy to look back on for years. From choosing the layout to adding images and customizing the text, using a yearbook template makes creating a yearbook much easier. Additionally, templates can save you time and money since they are usually cheaper than having a custom yearbook designed.
7 reasons why should you use a yearbook template:
Structure & guidance
Helps you to create a consistent look and feel
Provides cohesiveness
Saves time & money
Customizable
Easy to use
More efficient
Page Layout
When making a yearbook, there is a lot of focus on the art of a yearbook page layout. When you are a part of the yearbook committee, you know figuring out how to make a yearbook page is the majority of the work. Why? Because you have to make page after page after page. Here's where using a yearbook template comes in handy. You can enter your content and customize it with a template to fit your needs. It's also great for keeping a consistent style across multiple pages.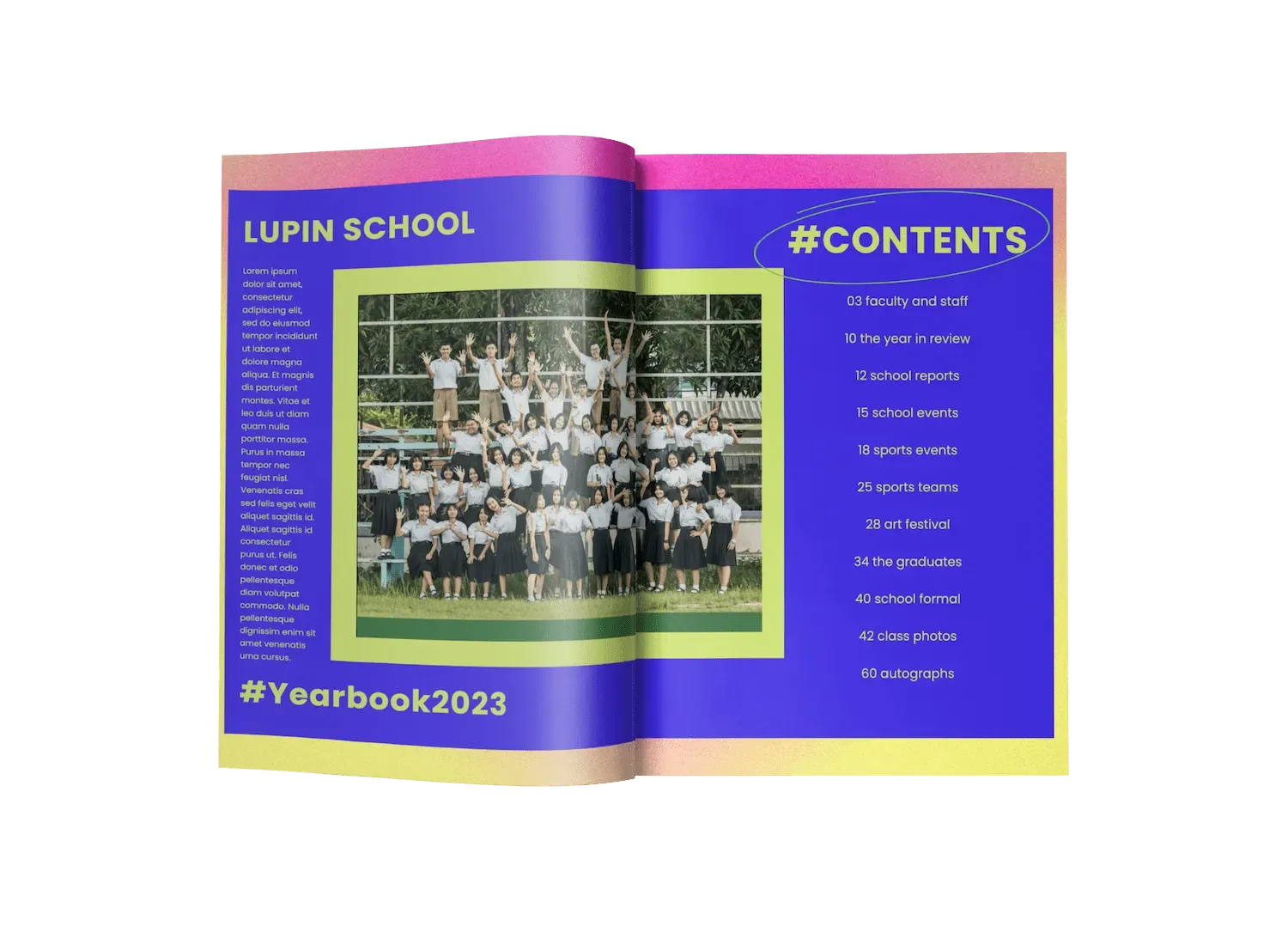 What's inside Jilster's yearbook templates?
Our yearbook templates each have their own style and theme, but follow the same basic yearbook structure. When you are in Jilster's makerspace, you will find all the pages you need for your yearbook. Our yearbook templates help you create a consistent look and feel throughout your yearbook to look professional and cohesive. They also provide structure and guidance, so you don't have to start from scratch each time. With our template, you can just enter your content and customize it to fit your needs. It's also great for keeping a consistent style across multiple pages. All in all, our yearbook templates are there during your creation process.
13 topics you could use page templates for:
Yearbook cover templates

Table of contents

Teacher profile page templates

Student interview page templates

Class photo page templates

Yearbook article pages

Photo collage templates

Autographs page template

School meme page template

"Most likely too" - school awards/superlatives page template

Back cover template

Pro tips: How to customize a yearbook template for your school?
First, as a team, decide which yearbook template you would like to use. Then, with Jilster, you can use the template as it is and adjust the style of the page to your preference. For example, has your school selected a theme missing from one of our templates? Then, upload your clipart to match your school's yearbook theme.
START WITH THE BASIC INFORMATION ABOUT YOUR SCHOOL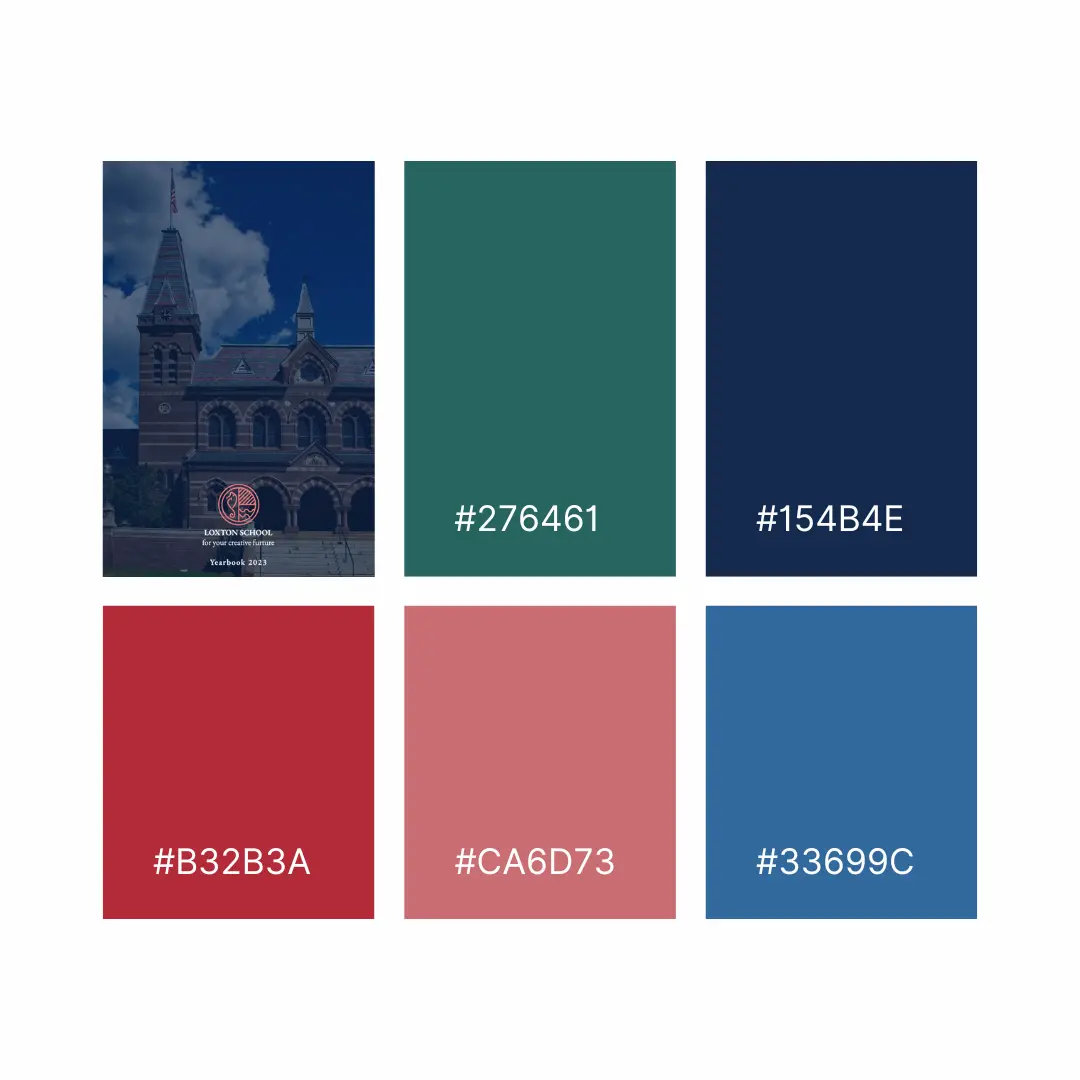 1. Customize with your school's colors
What are your school's colors? Customize the template's pages by changing the color of shapes, text, and background with your school's colors. Do you know your school's color code? If not, use this color picker websiteto upload an image of your school's logo and pick the logo's color. Once you have created a custom color palette, change the colors of the yearbook template to match your school's style. Copy the hex code from the color picker and paste it into the maker space (see image below).
Upload your school's logo
Replace the school's logo in the template with your own.
student population
school mascot
traditions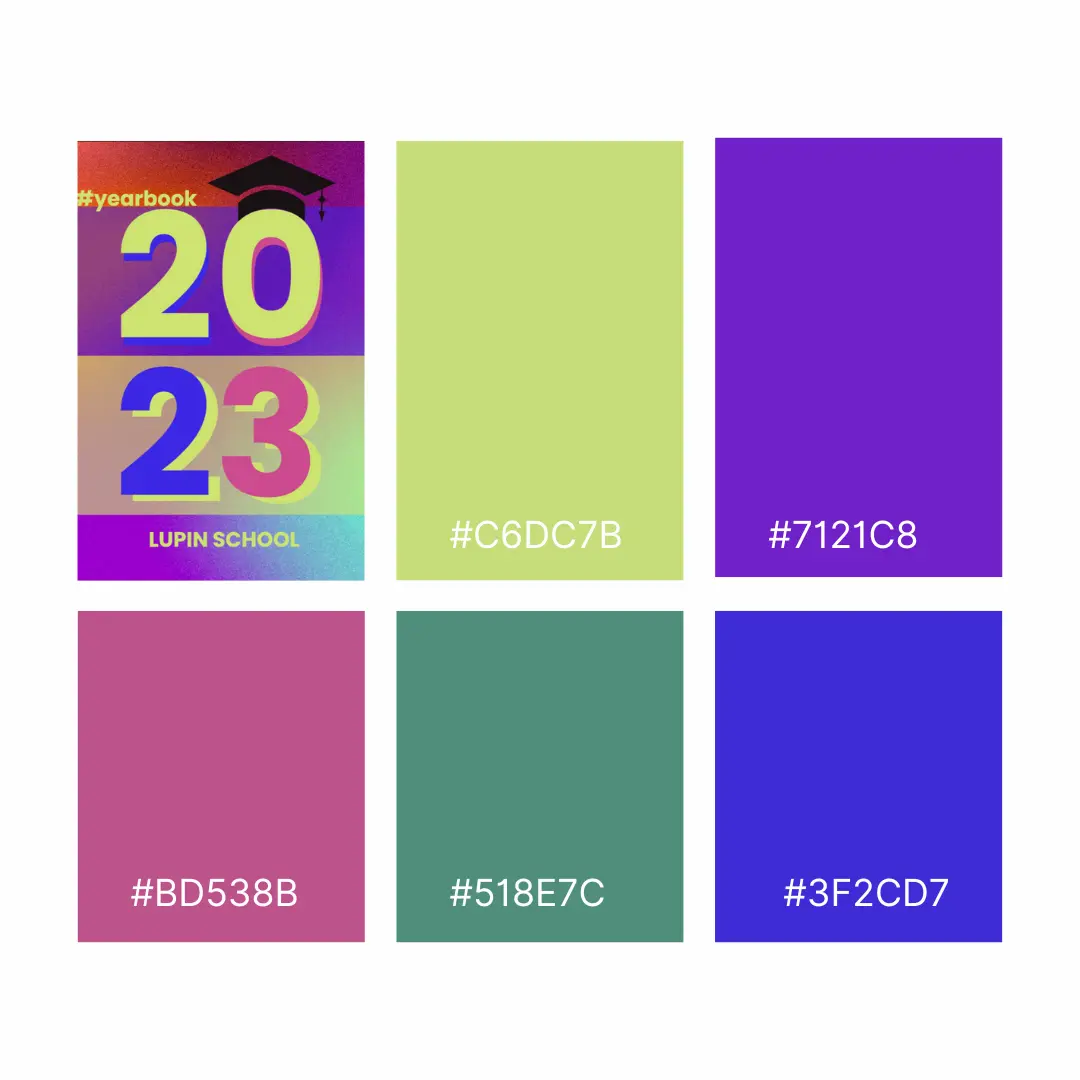 2. Yearbook- Student Pages template
Uploading student profile photos
Pro tip: Make a new folder, title it "student profile," and upload all the student's profile photos here. This will help you stay organized if your photos are located on your phone; download Jilster's Mobile app to easily upload them straight into your yearbook creation.
Place the first and last name of the student
Replace the text on the page with your own
Change colors on the page to match your school
Save page