Have you already finished the profiles for your yearbook? Most readers of a yearbook open the profiles first to see what their own profile looks like. Because they are curious to see how their son, daughter, niece, sister or granddaughter is portrayed in the photo and what others have to say about him or her. Do you like reading them yourself? These are many good reasons to pay special attention to the profiles in your yearbook. If you are a relatively small class, it can be nice to group all the profiles together in a block relatively far forward and list the students there in alphabetical order. An alternative is to group the profiles into smaller blocks and place them between the course reports, advertisements, reports and so on. Of course, you can also push the profiles to the very back, because one thing is certain: everyone wants to read them.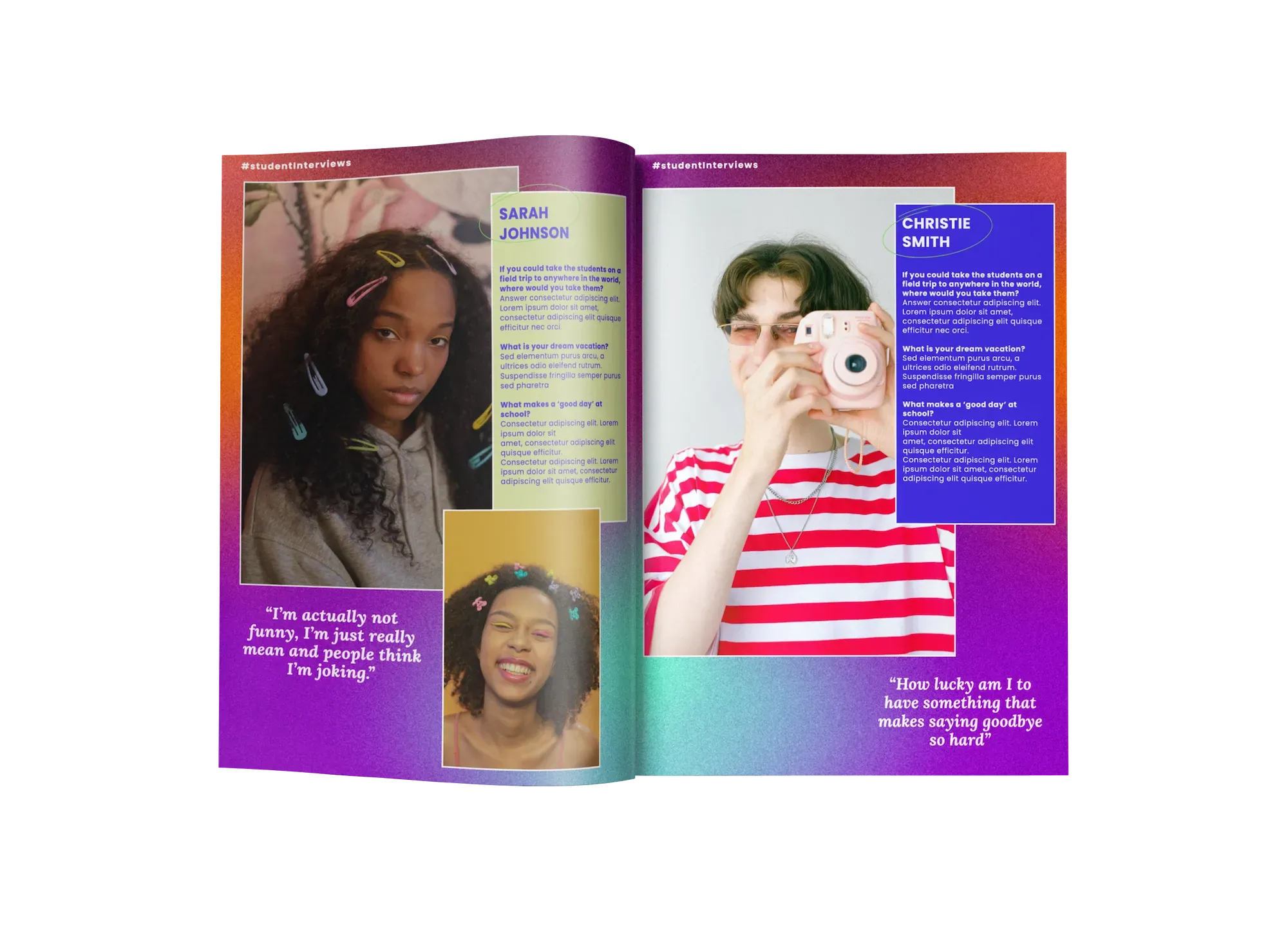 Designing profiles for the yearbook
You'll find everything you need to design your yearbook's profiles in the makerspace, including magazine templates like the one in our example below. Or you can design your own layout. As a compromise, you can use a ready-made template and customise the layout with colour and fonts.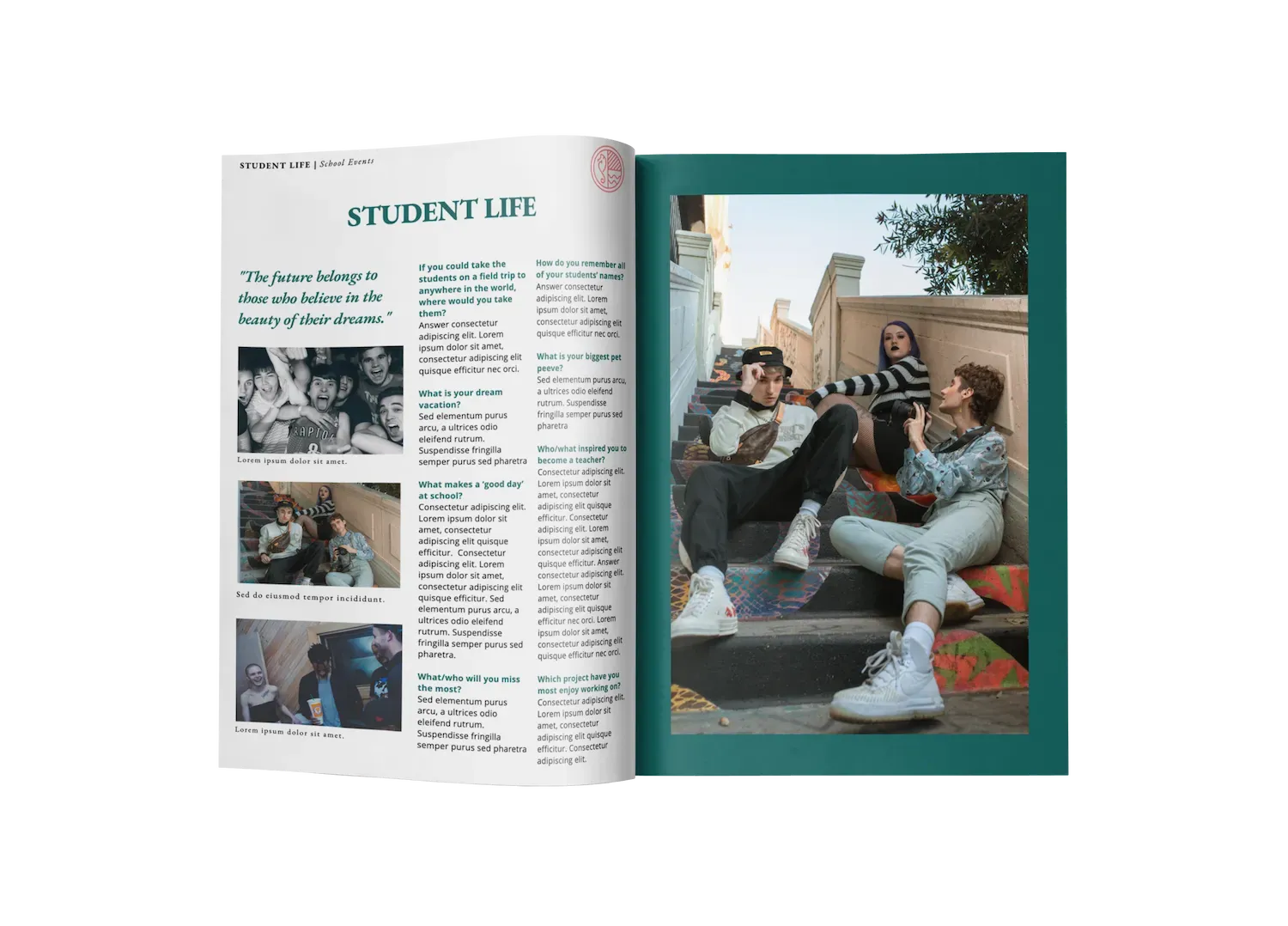 Photos in the profiles
A great way to make the profiles look good is to take all the photos in the same style and in the same setting. Therefore, it is advisable to organise a big shoot where all the students are portrayed. Tip: Invite the teachers to the event as well. Then you will also have nice photos of them for the respective profiles and also for the director's editorial.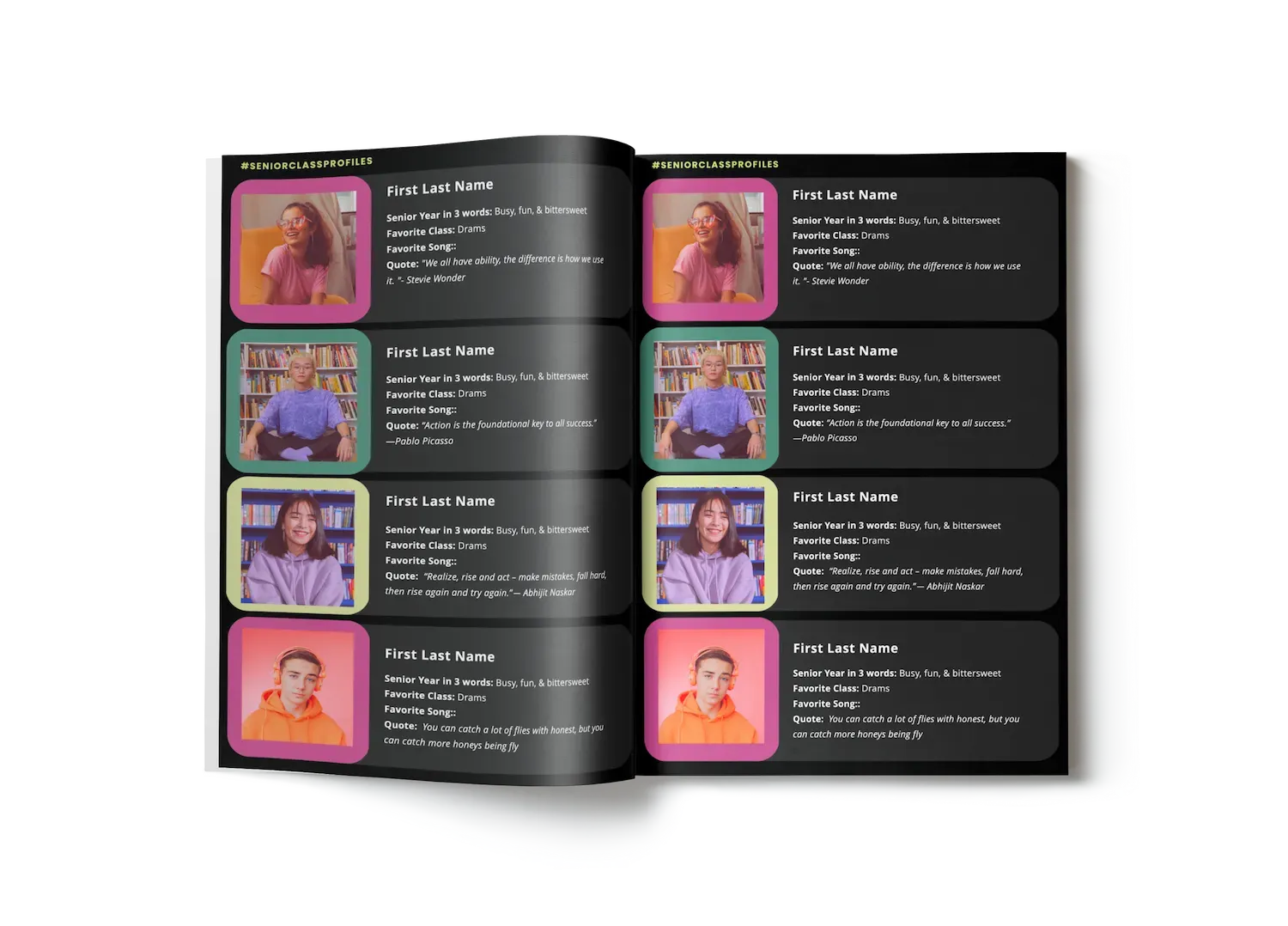 Texts for the profiles
Think about what information you want to collect from your classmates for the profiles (you can see a nice example with lots of ideas for this in our template above) and use it to design a questionnaire that you send to all the students in good time by email. Include a specific deadline (allow for buffer time) and follow up several times. At the same time, collect the statements of the yearbook students about their classmates. You can use an online tool for this purpose, for example - or you can work in the traditional way with a booklet or book in paper form, in which you plan one or two pages for each pupil. The students can then enter their statements here. Check out this article for more information about writing texts in your yearbook.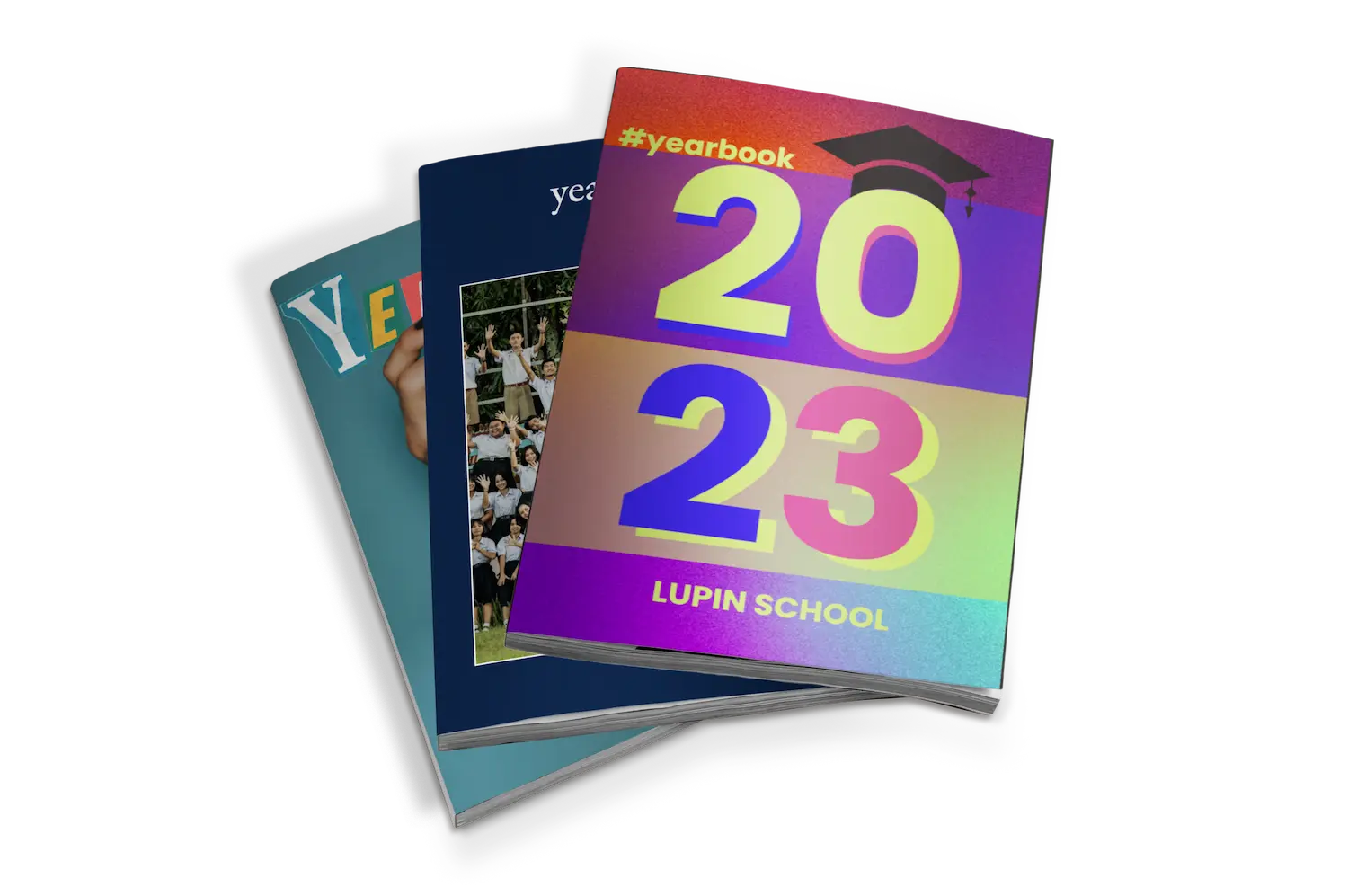 How do you make your own school yearbook?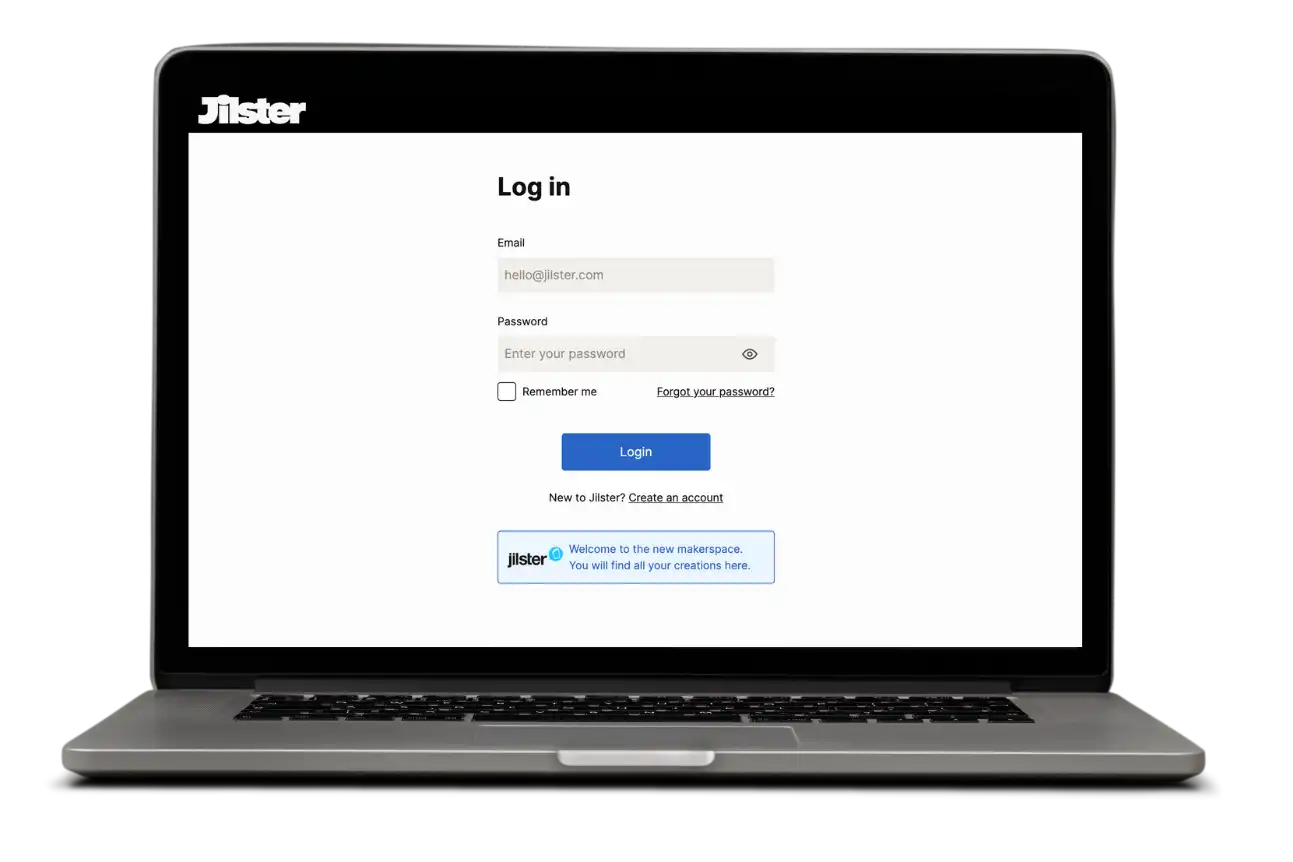 Make a design in the makerspace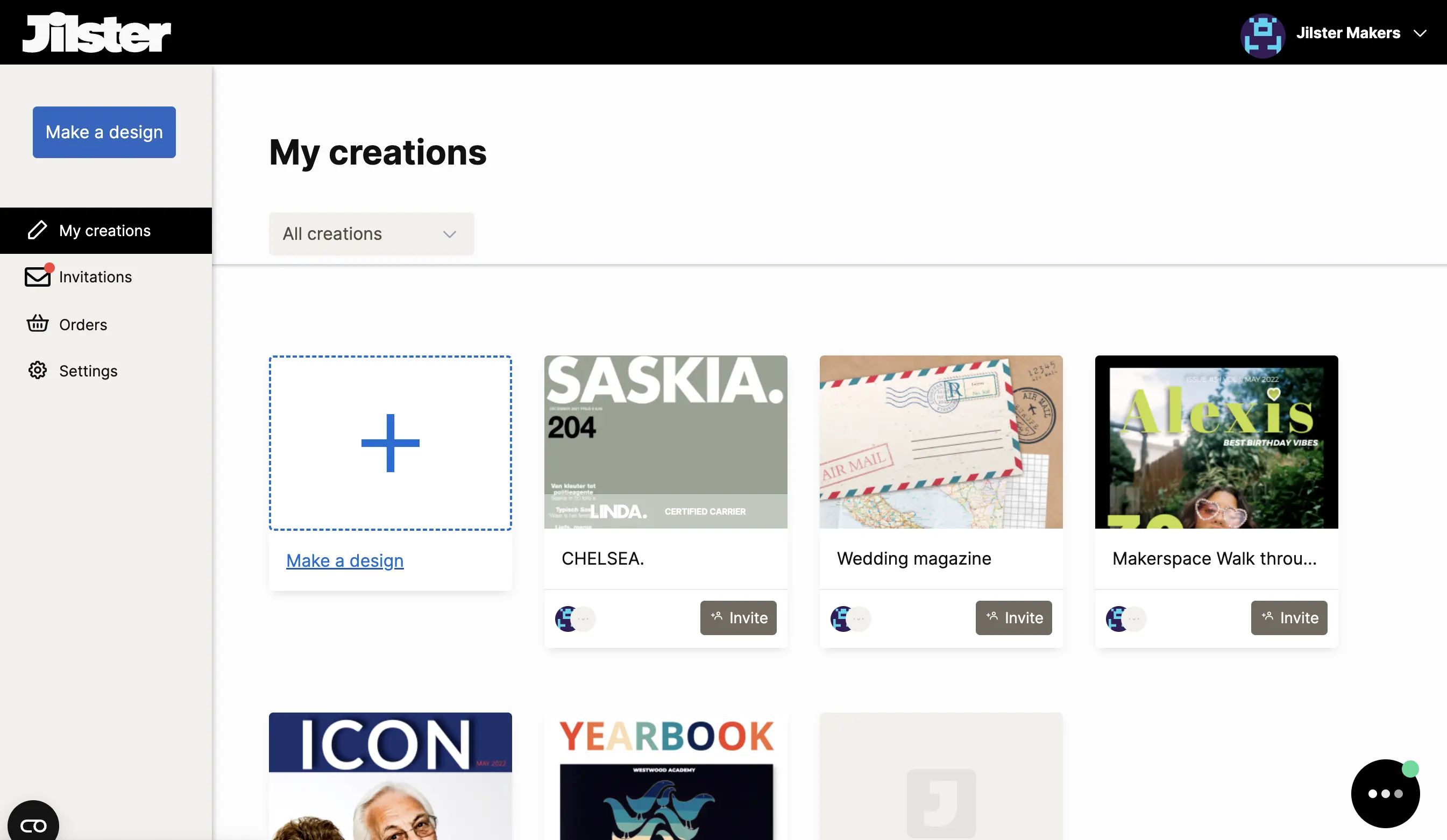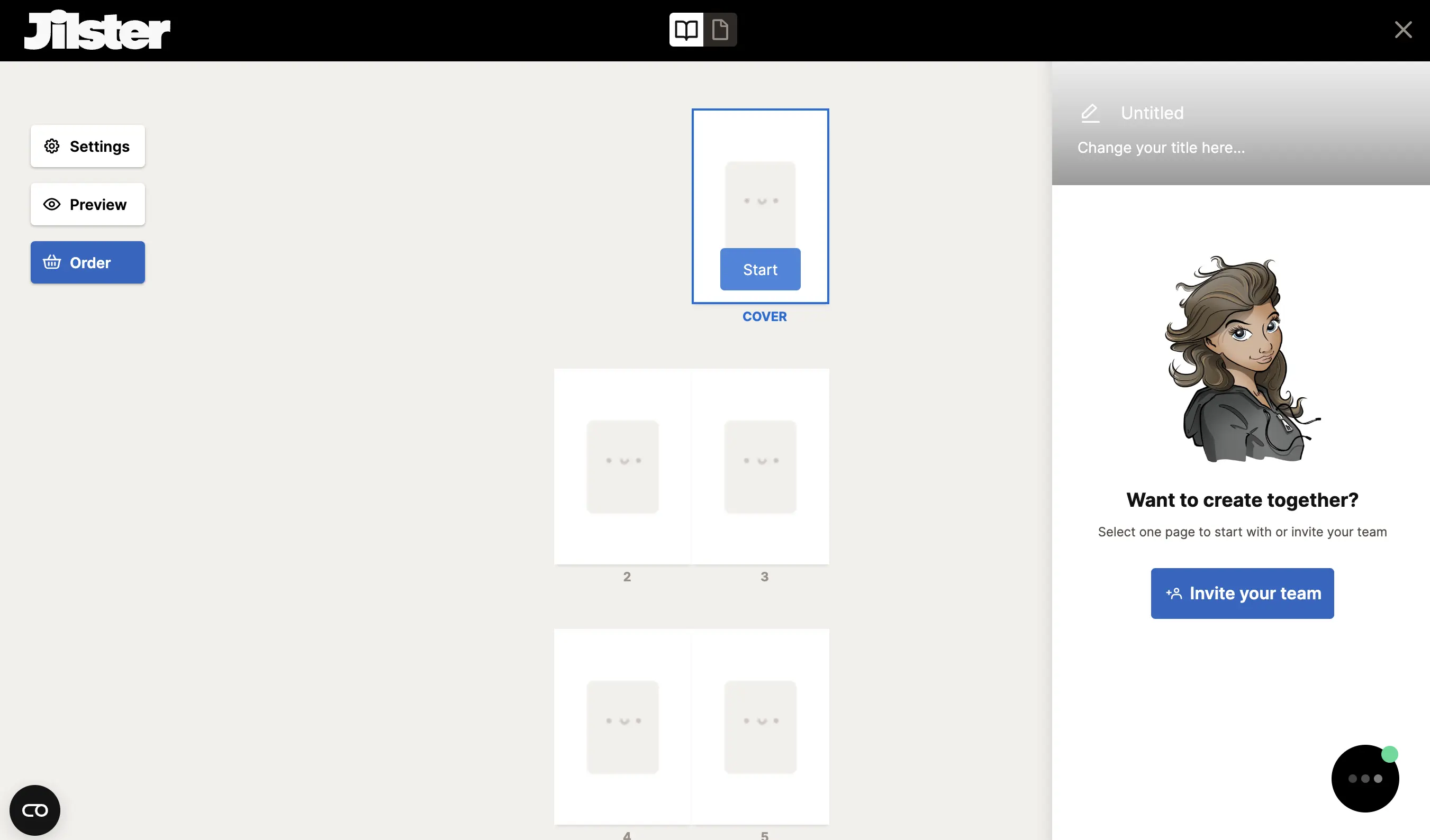 Choose a template from our selection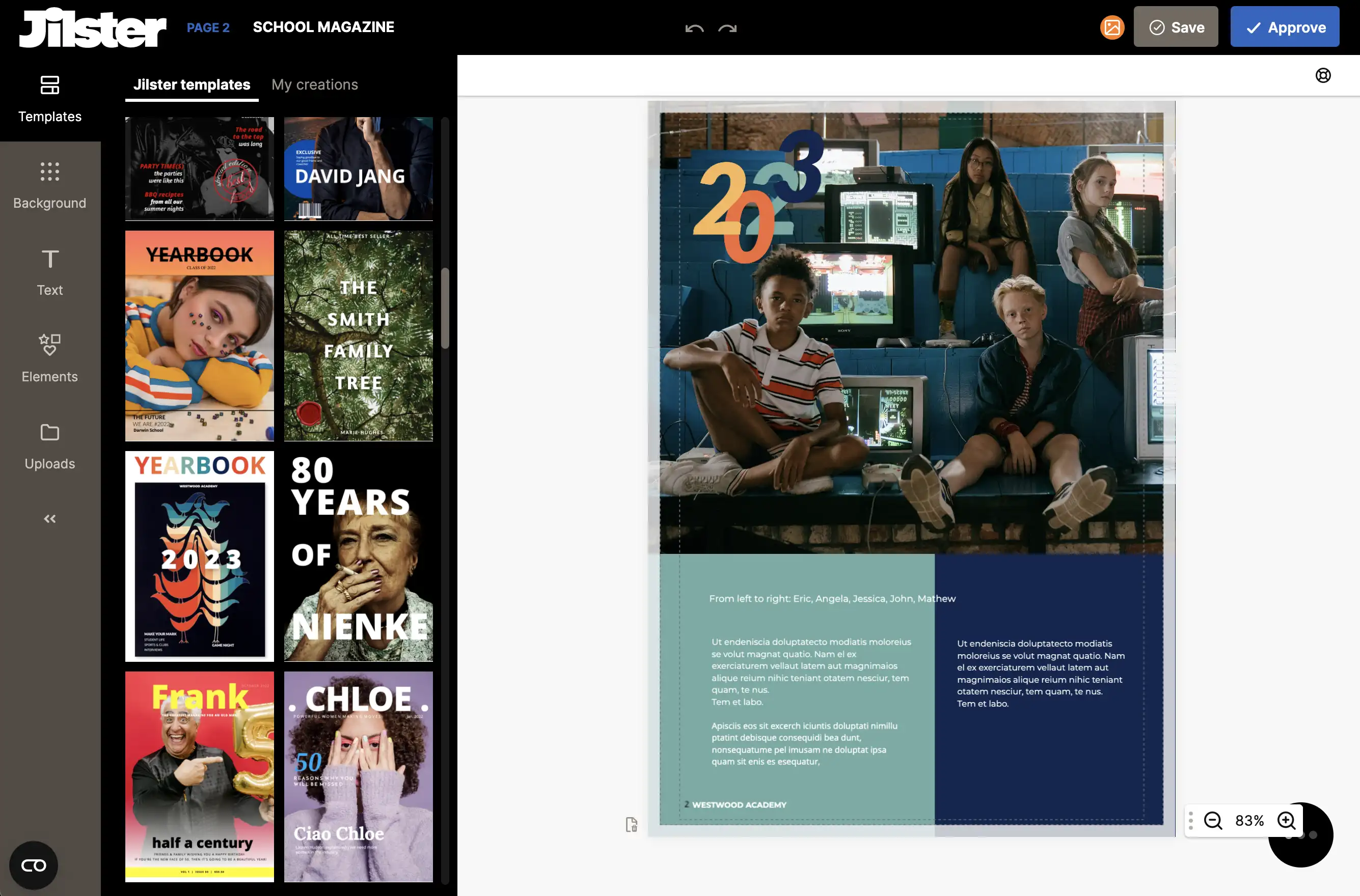 Invite students, teachers, and parents to collaborate together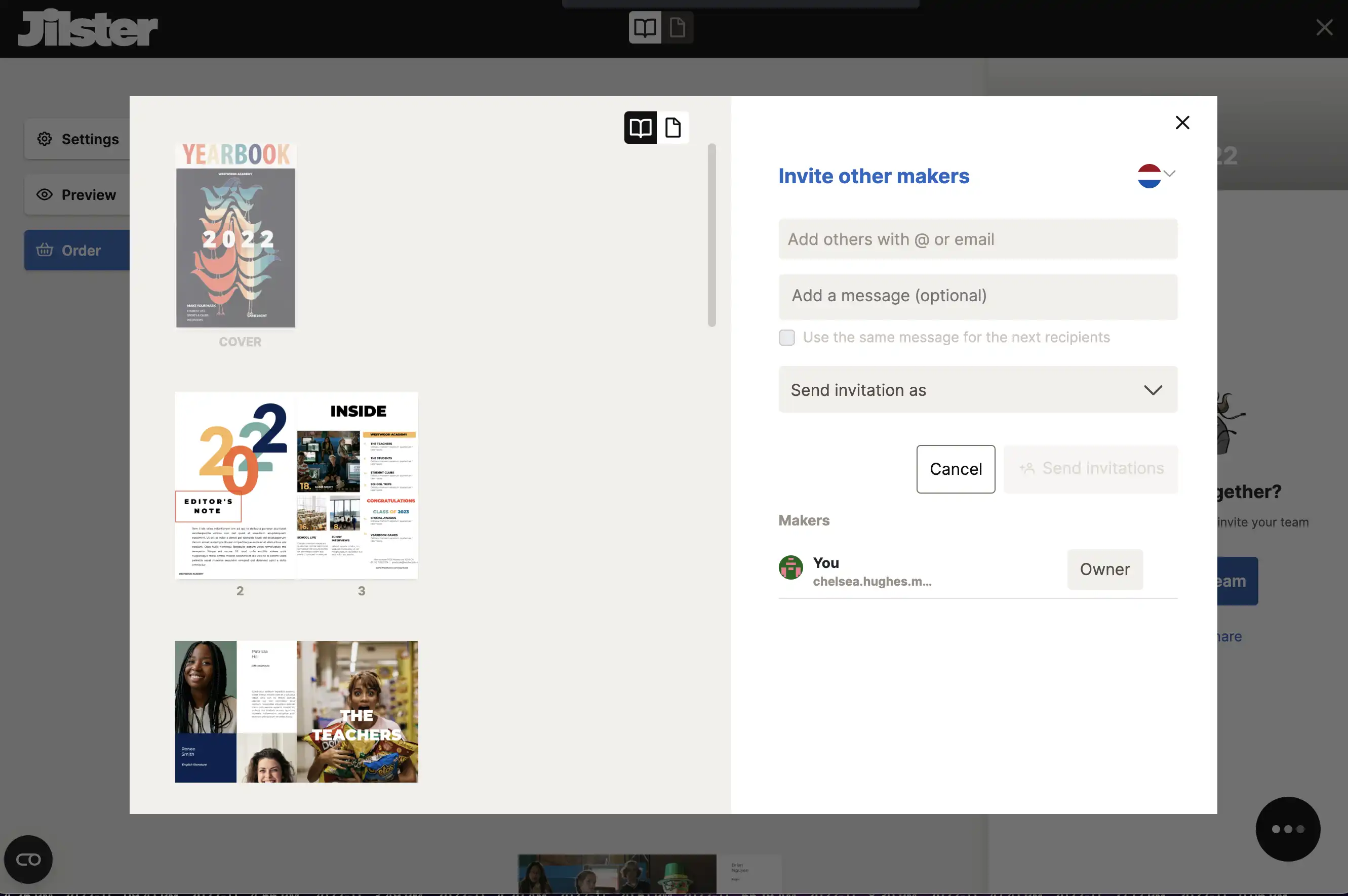 Get creative. Add images, your own photos, texts, PDF-files and edit the pages as you wish. You can also use templates & cliparts.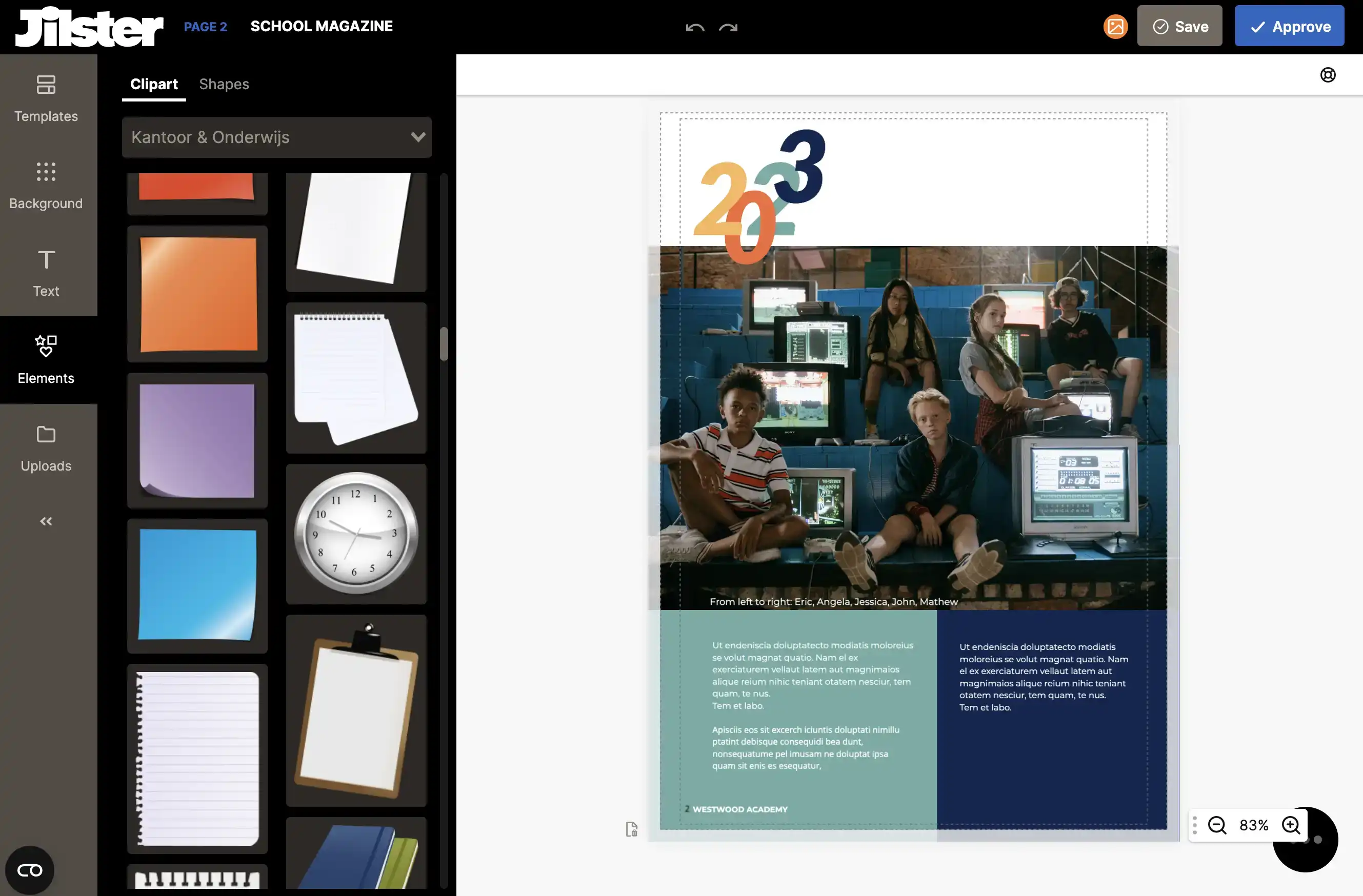 Do a final edit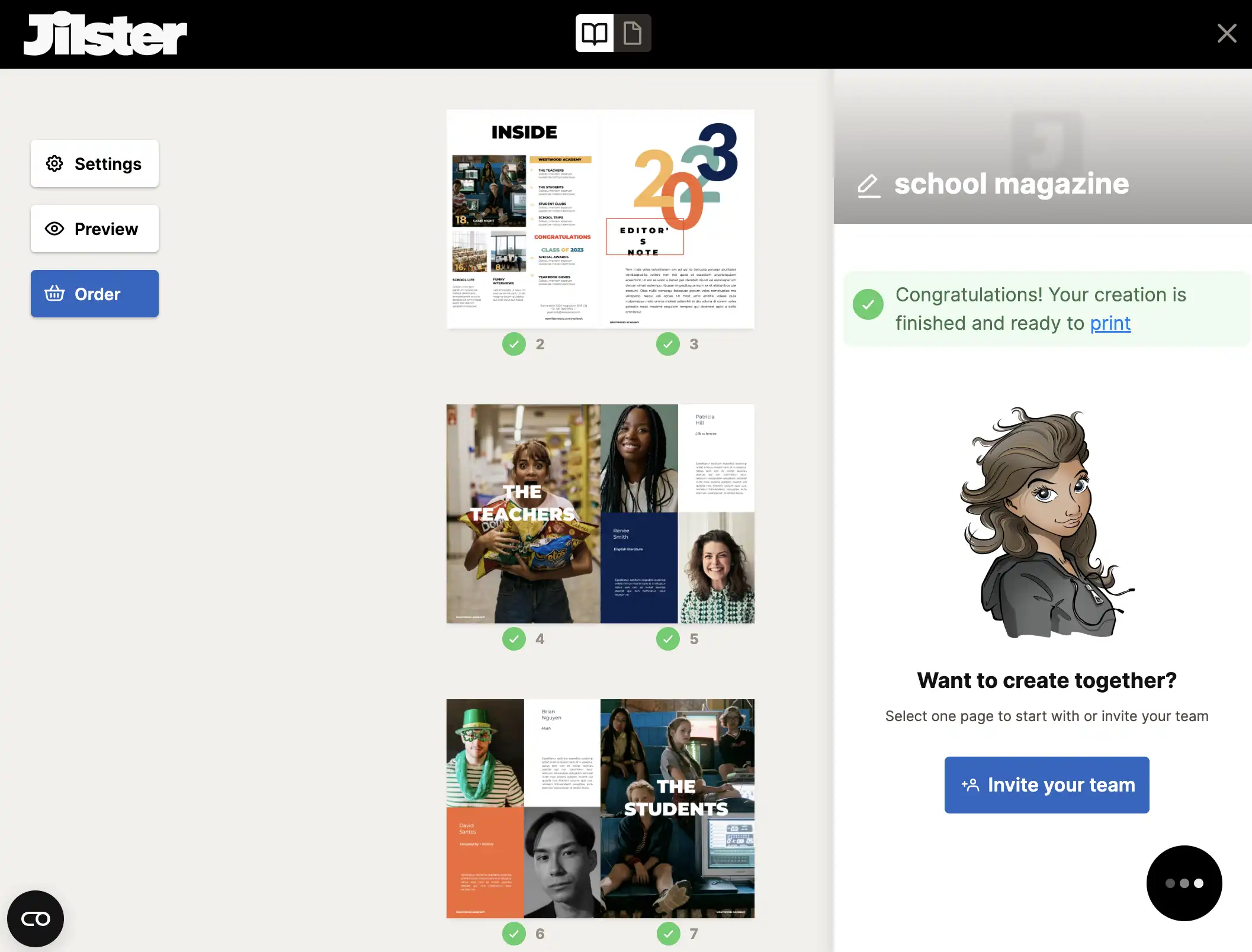 Place your order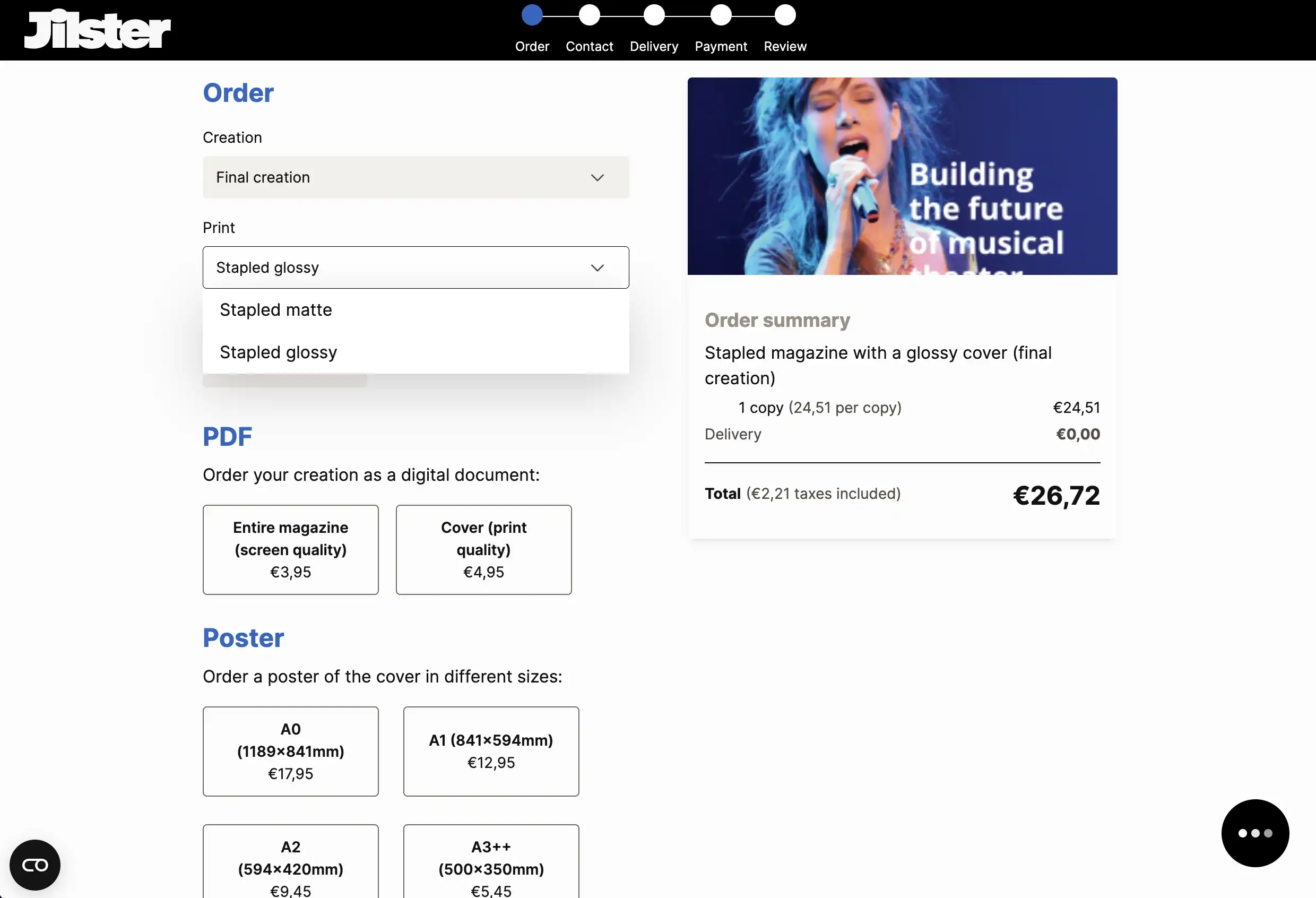 Share your moment of giving with us 🤗