How do you celebrate your girlfriend becoming a mum in an original way?
Celebrate the best baby shower ever. Babyshower gifts are part of the deal. Get your friends together and create a personalised magazine to surprise the mother-to-be on her baby shower.
Pregnant together
The birth of a baby is a special event every time. Share your happiness with each other in the Jilster makerspace by simply creating your own magazine as a baby shower gift together. You don't need to be a graphic designer to create stylish, personal pages. We've thought of everything: if you need ideas, you can get creative with special templates for a baby shower magazine.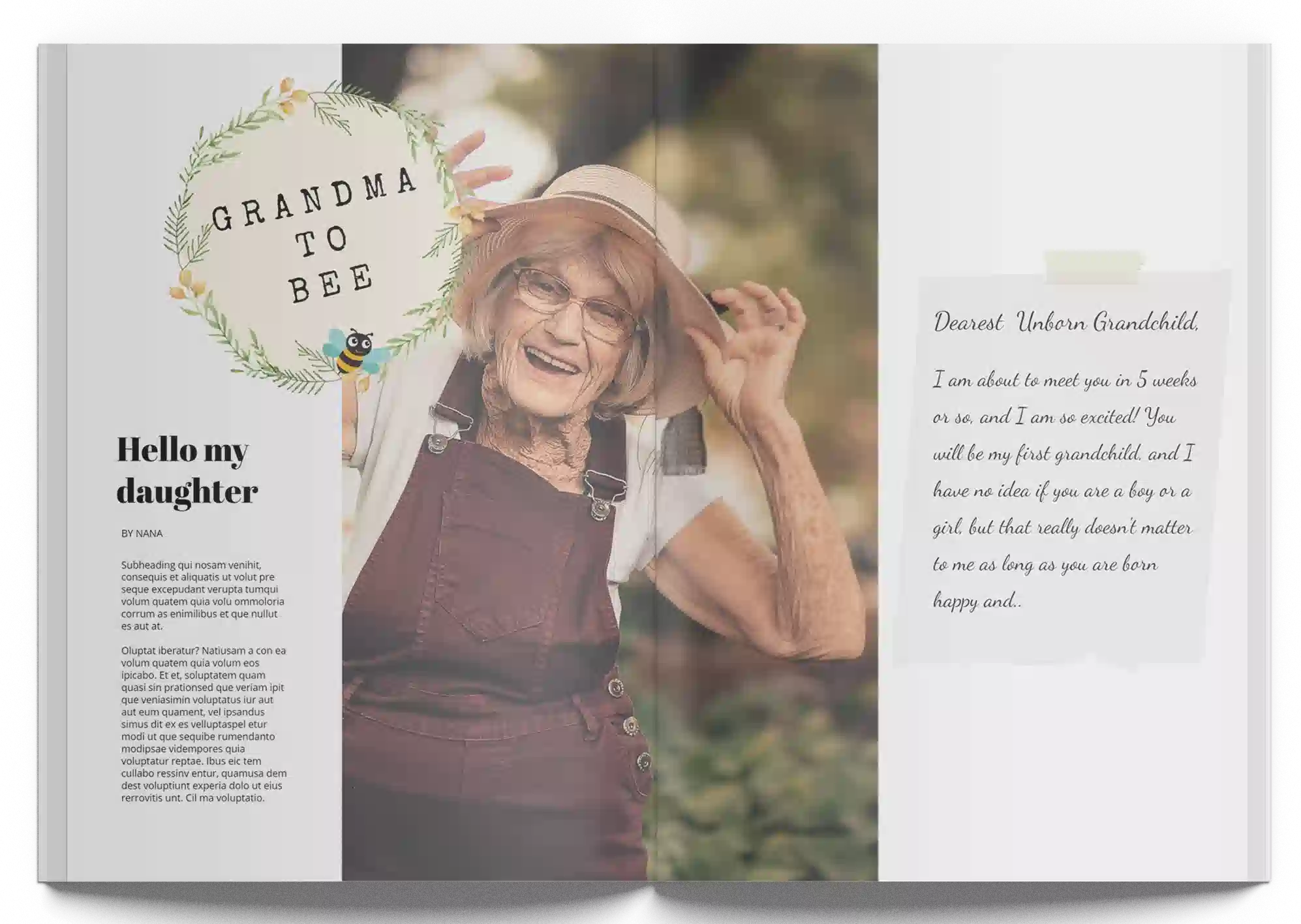 Speculate together about the baby's appearance and name, among other things. All guests can write something nice for the mother-to-be and the baby before the baby shower. Place for example pictures of the ultrasound, experiences of other mothers and of course pictures of the pregnant and future mum.
With such a baby shower gift you can wipe out all the nappy cakes and bodysuits. You can start right away with making an original baby shower gift. Are the 9 months already over and is the baby already born? Then a magazine also makes a great maternity gift for a maternity party.