There are so many occasions and opportunities to design your own magazine for school in Jilster's makerspace. Whether in class for projects, for practical work, for school newspapers, farewell magazines, memorial publications, and many more. Do you have one in mind?
Quick & Easy: Make a school magazine in Jilster's makerspace
In our makerspace you can design any magazine you want. Our easy-to-use editor offers many options with great, professionally designed magazine templates for you to use as a basis and starting point for your own projects. You can choose a template for every topic.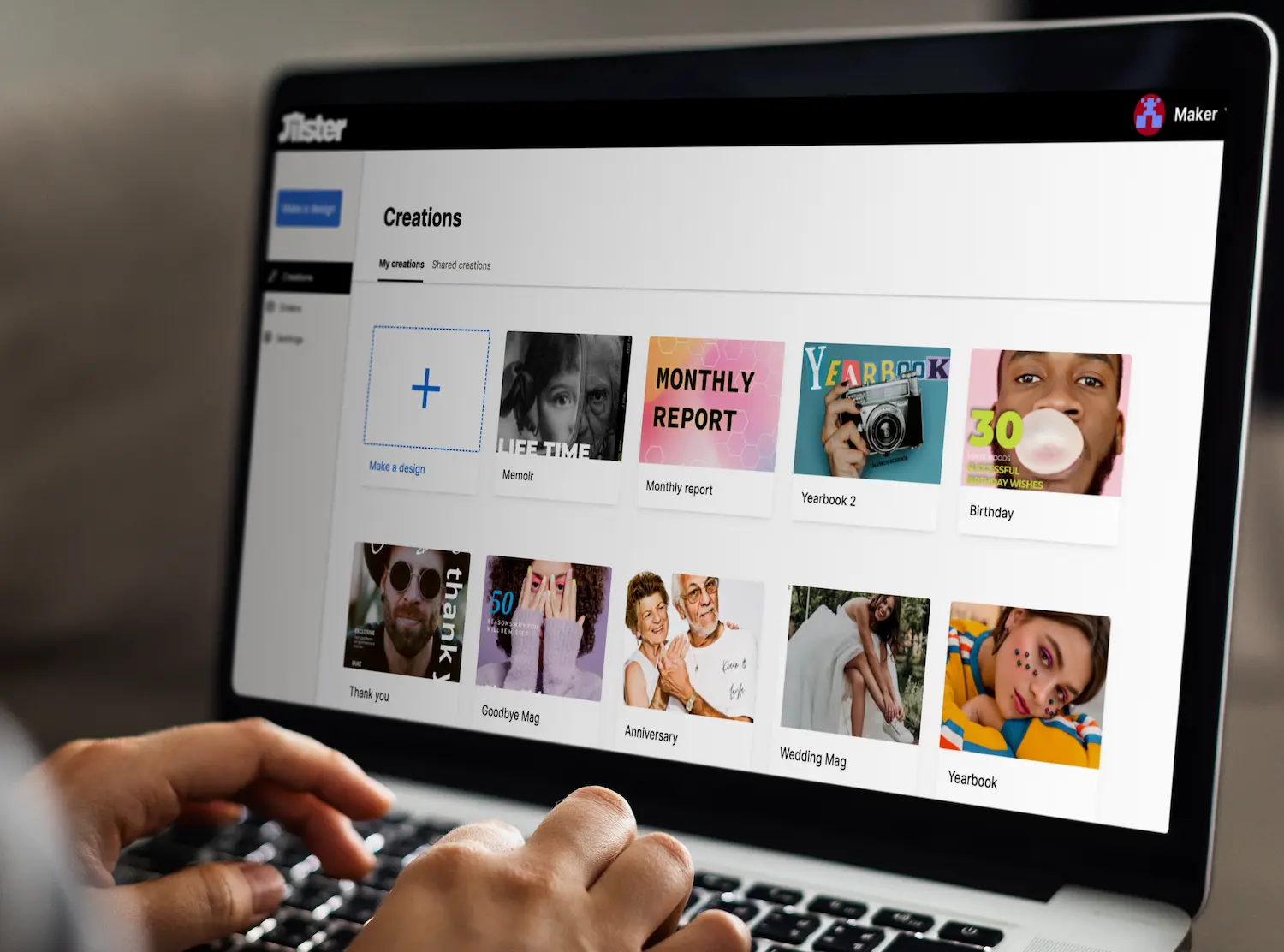 Are you looking to design magazine projects for school but are not sure what to write about? Perhaps you are part of the editorial team for the school newspaper and looking for new topics? We have compiled a list below of ideas that can help you develop a concept for your own magazine.
People in the spotlight
Do interviews with…
Students
Teachers
The school secretary
The caretaker
The school psychologist And let them tell their story.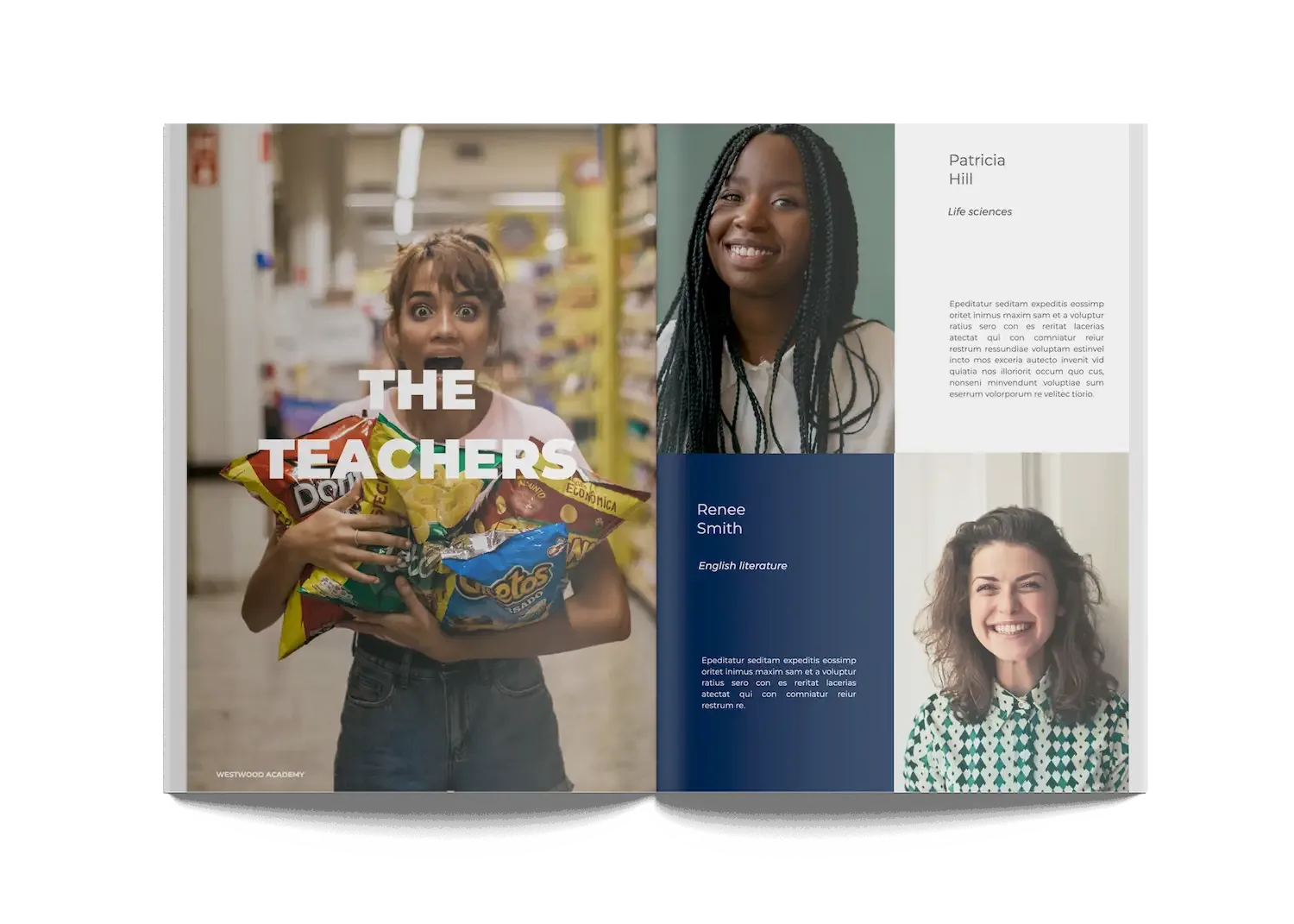 What is the story of life at school?
What does a typical day at school look like? Are there any new clubs and teams?
Write about:
Sports teams - volleyball, football, basketball, athletics…
School clubs - theater, literature, science…
School band, orchestra choir…
What is the school's current topic of discussion?
For example:
Food offered in the cafeteria
School party
Introduction of school uniforms
Dismantling the table tennis table..
What do you and the other students enjoy?
Let others write about their recommendations and provide others with special tips.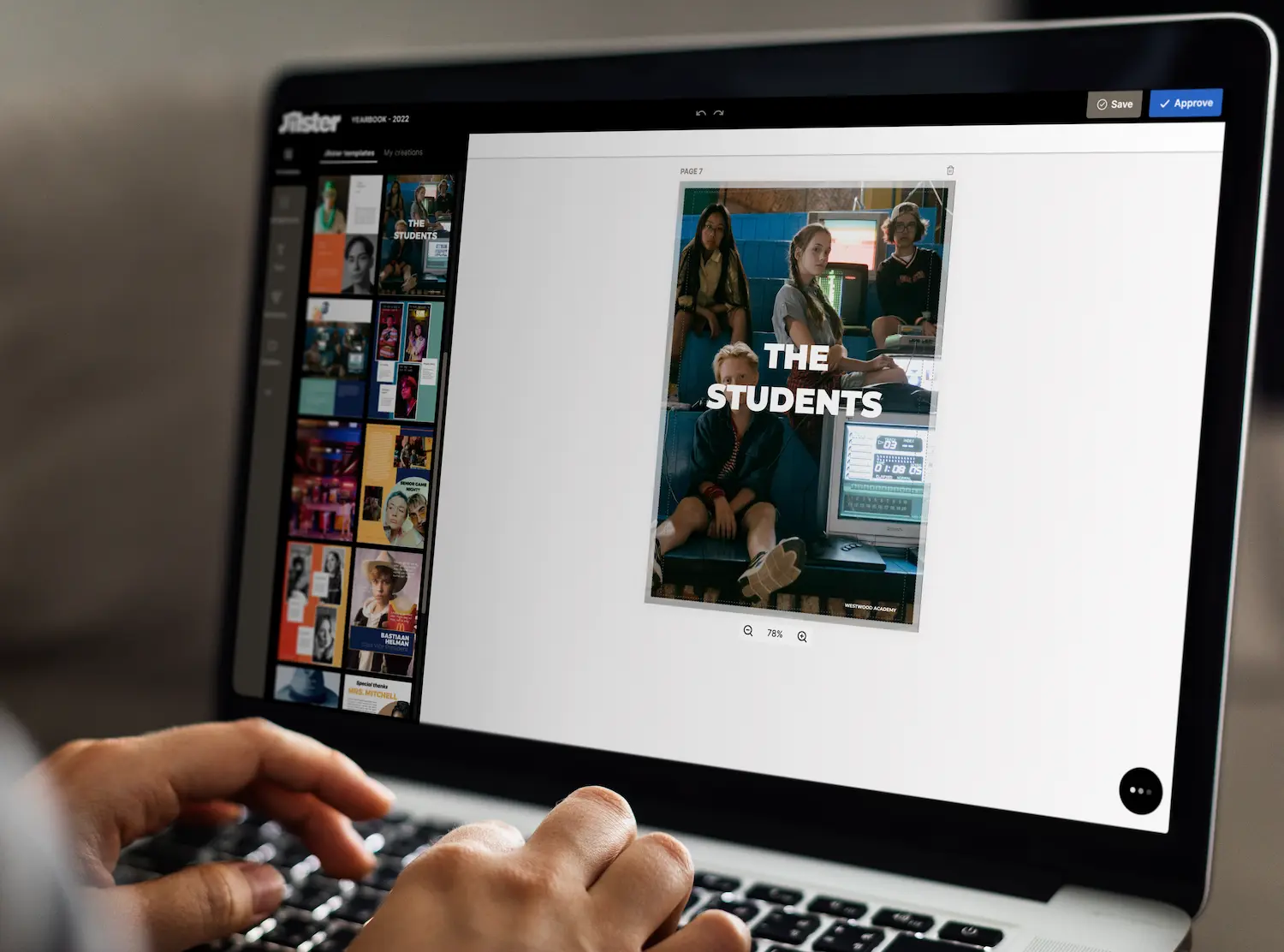 Topics to write about for example:
Latest music
Popular movies
Good books
Interesting art
Exciting games (board games, apps, ect.)
What is the story about your school's history?
Do some research and share your school's history. Celebrate your school and it's anniversary.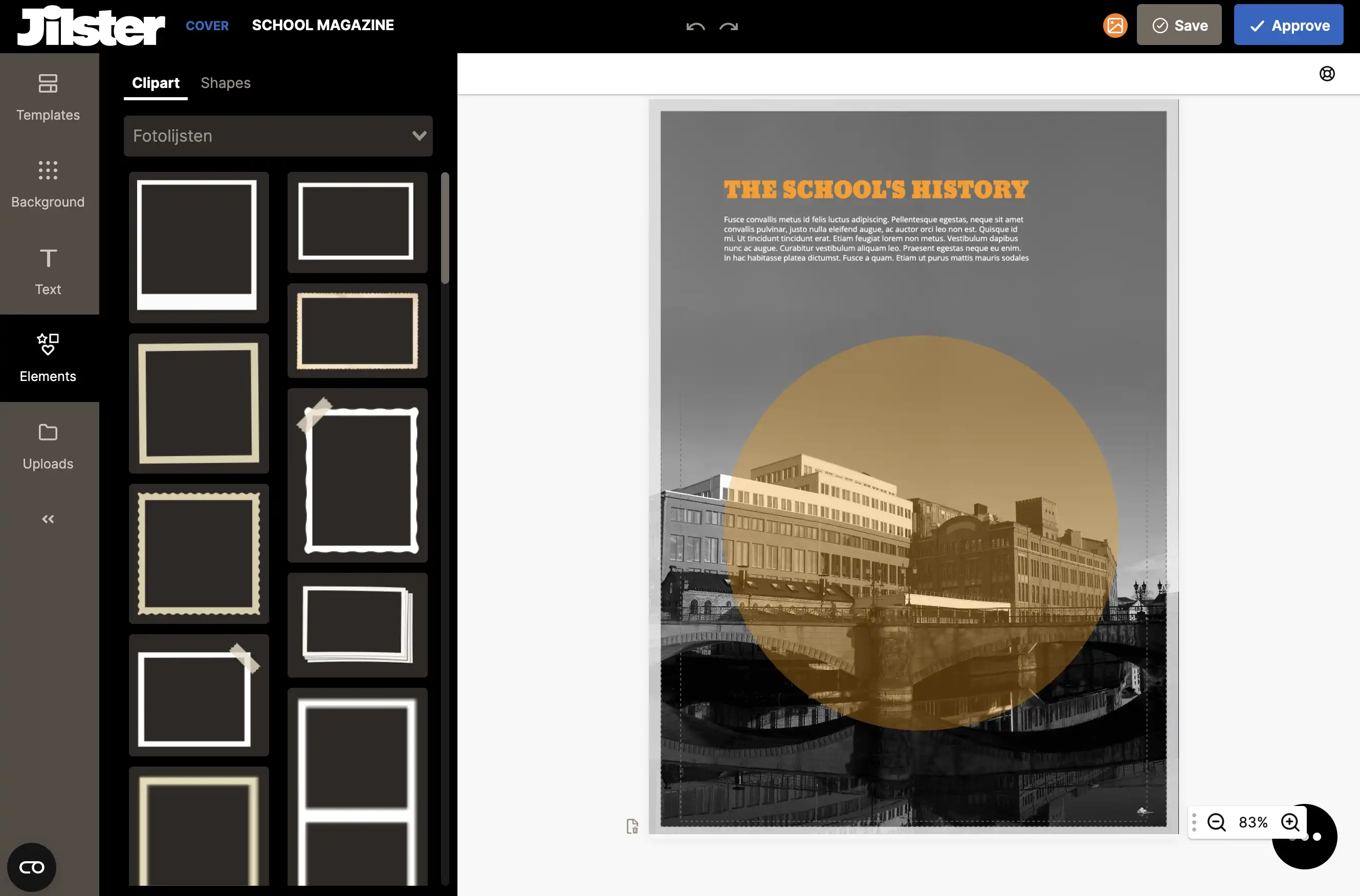 Foundation of the school
History of the school name
What was it like 50 years ago?
Renovation: before and after photos of the school building (s)
Local news: find out what's going on in the near area of the school. Is there something interesting for students and teachers? Write reports and articles and take some photographs.
What is on the school's agenda?
Will the bus stop be rebuilt?
Is there a new sports complex?
Has a new basketball hoop been installed in the park?
Interview with the mayor
Interview other important groups of people in your city or town
Opinions and perspectives
Ask your classmates to write opinion articles, letters to the editor, and editorials about:
School rules
School classes and subjects
School uniforms
What makes a good teacher?
What makes a good student?
Self-help
Include opinions and tips on personal topics in your magazine. For example:
How do you make friends?
How do you work well together? (teamwork)
How can you overcome fear?
How can you get rid of bad habits?
How can you deal with peer pressure?
What can you do against bullying?
More ideas you can implement in your school newspaper or magazine project at school
Comics (written and drawn by students)
Competitions
Puzzles
Project on socially relevant topics
Practical work
Results of creative projects (art works)
How do you make your own school magazine?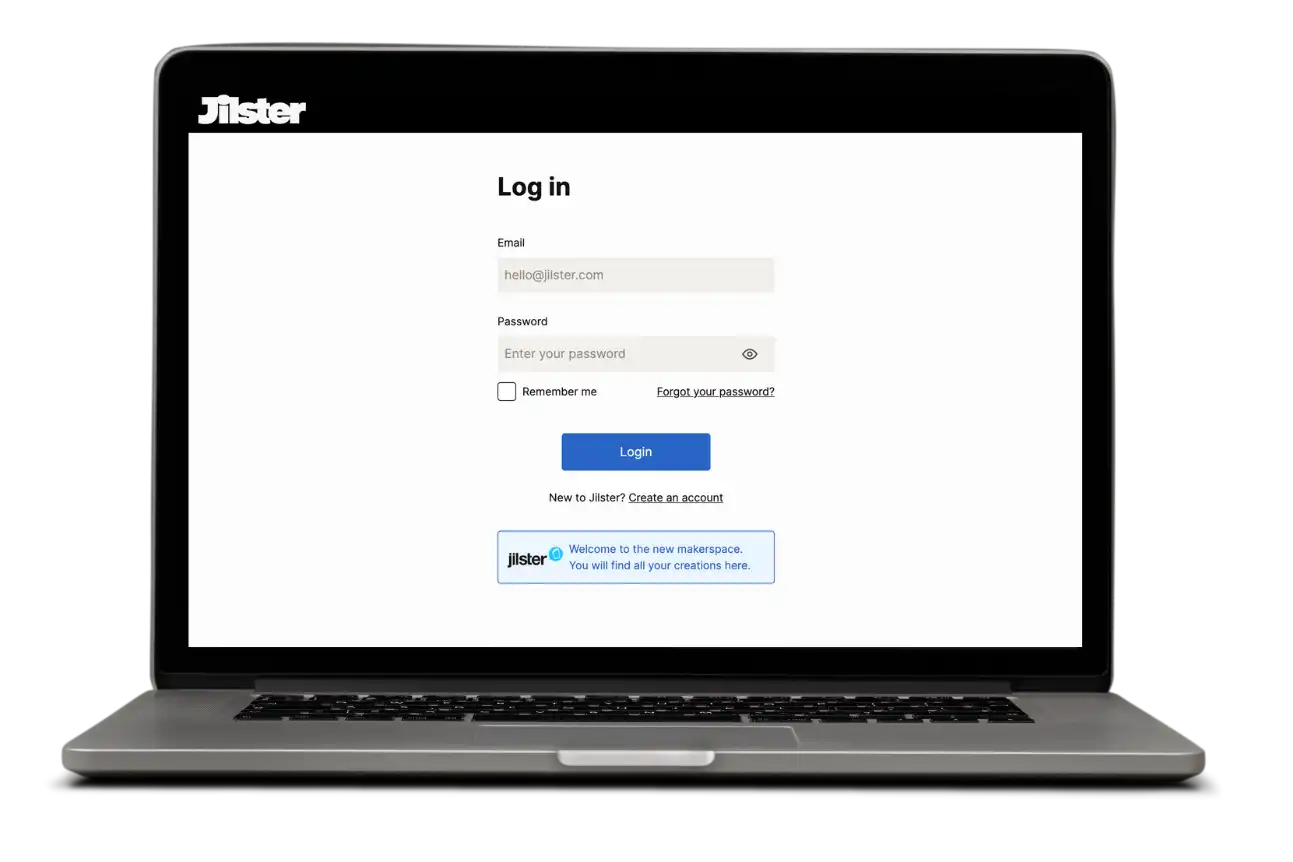 Make a design in the makerspace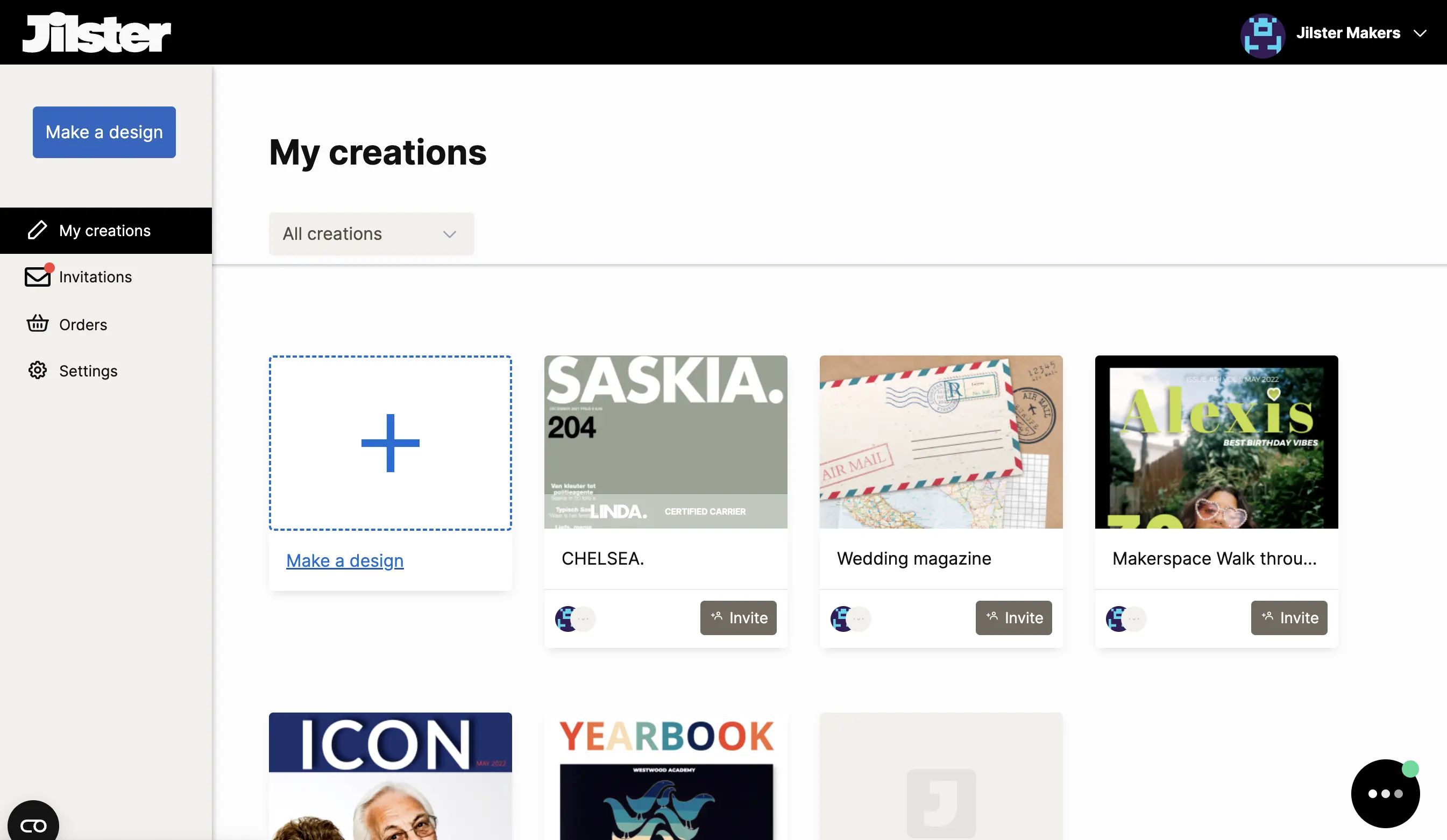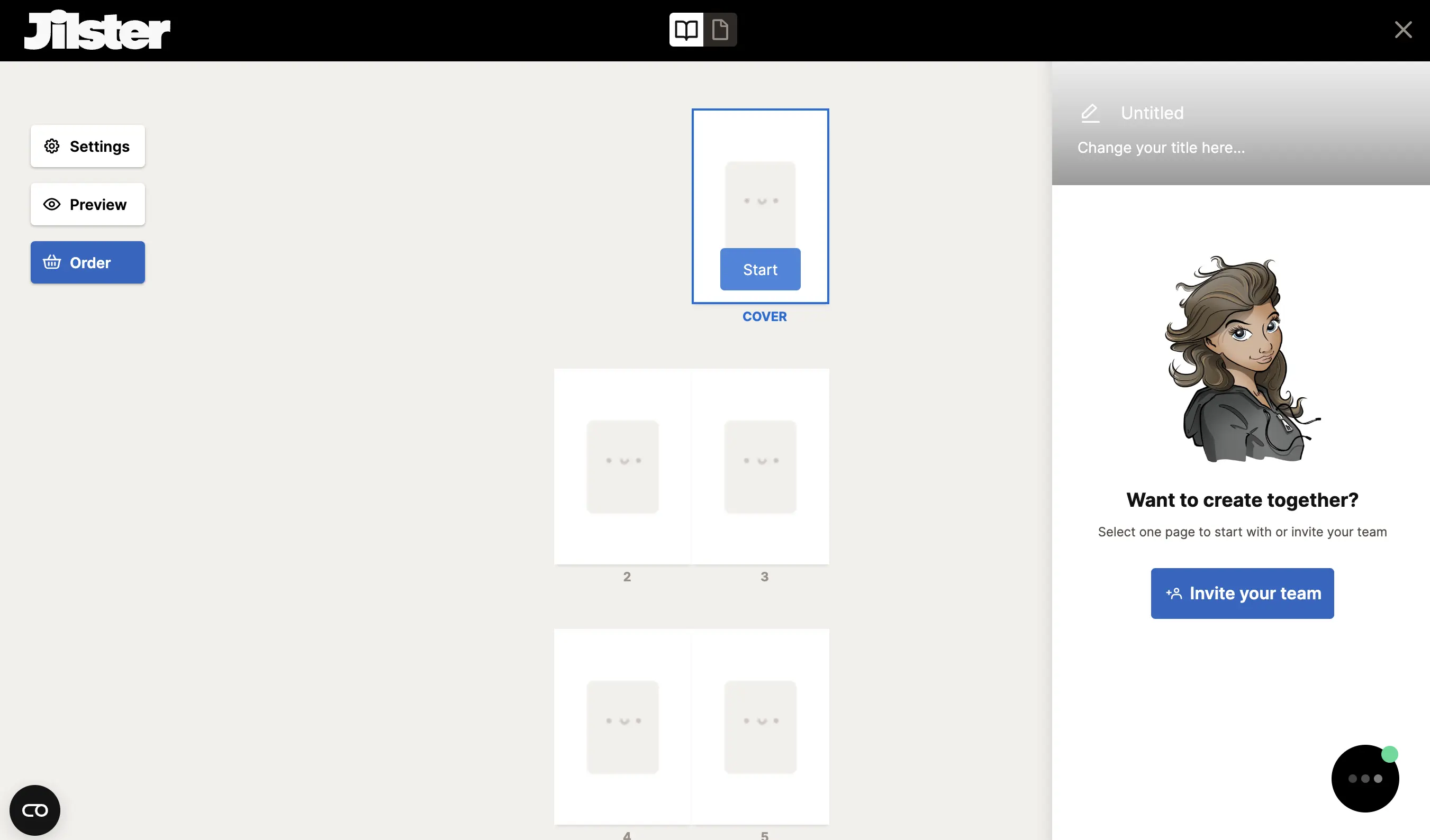 Choose a template from our selection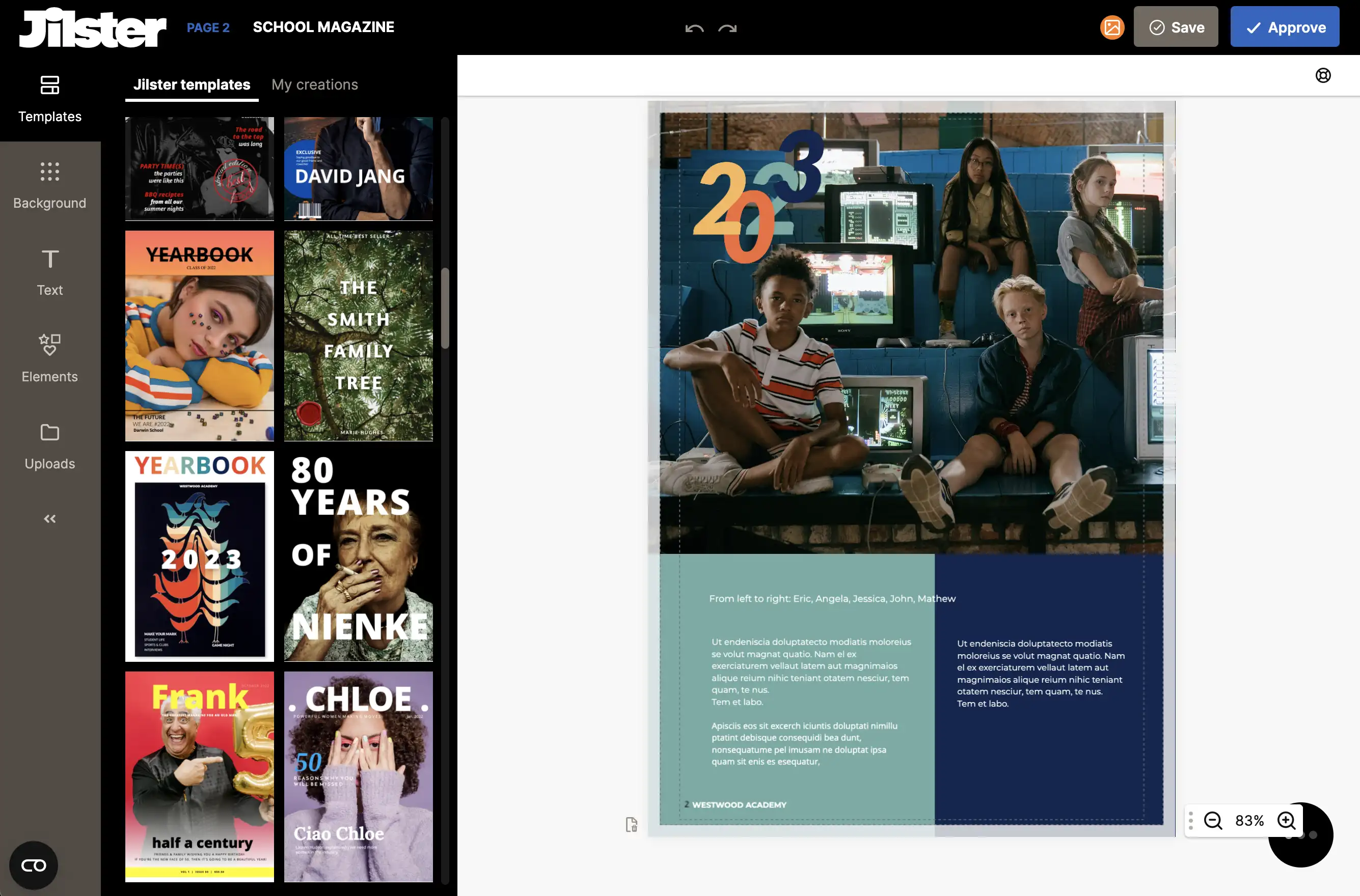 Invite students, teachers, and parents to collaborate together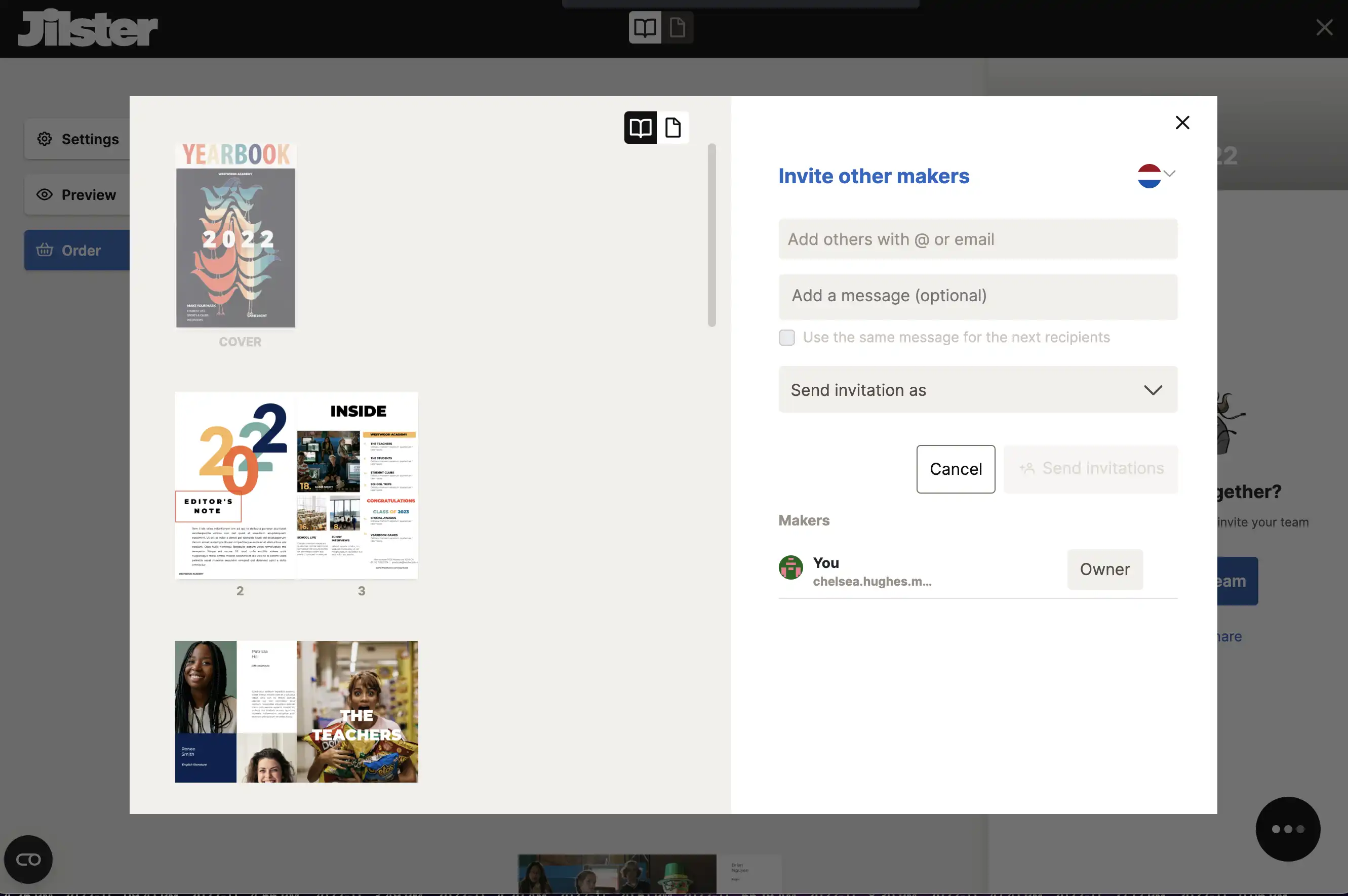 Get creative. Add images, your own photos, texts, PDF-files and edit the pages as you wish. You can also use templates & cliparts.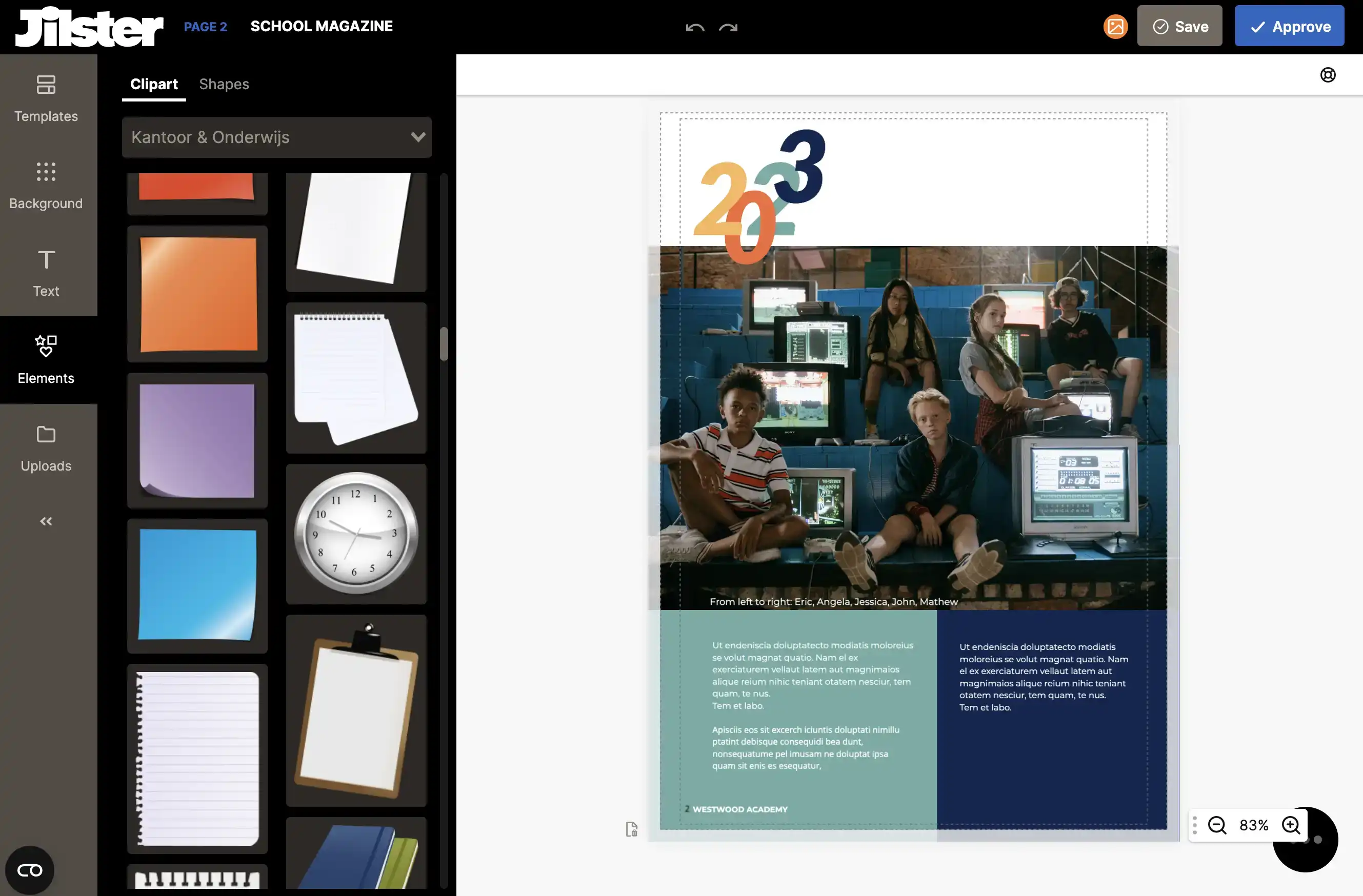 Do a final edit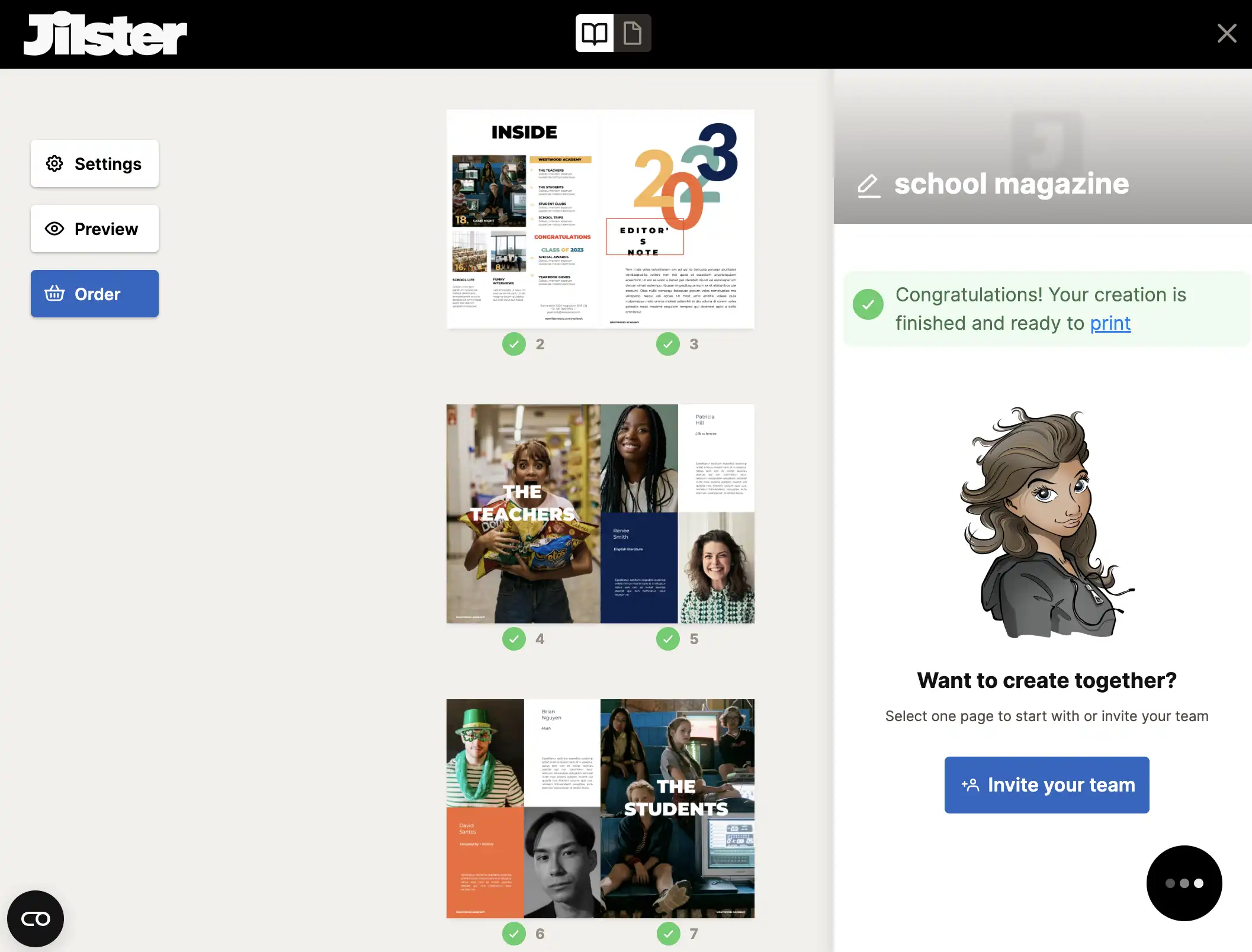 Place your order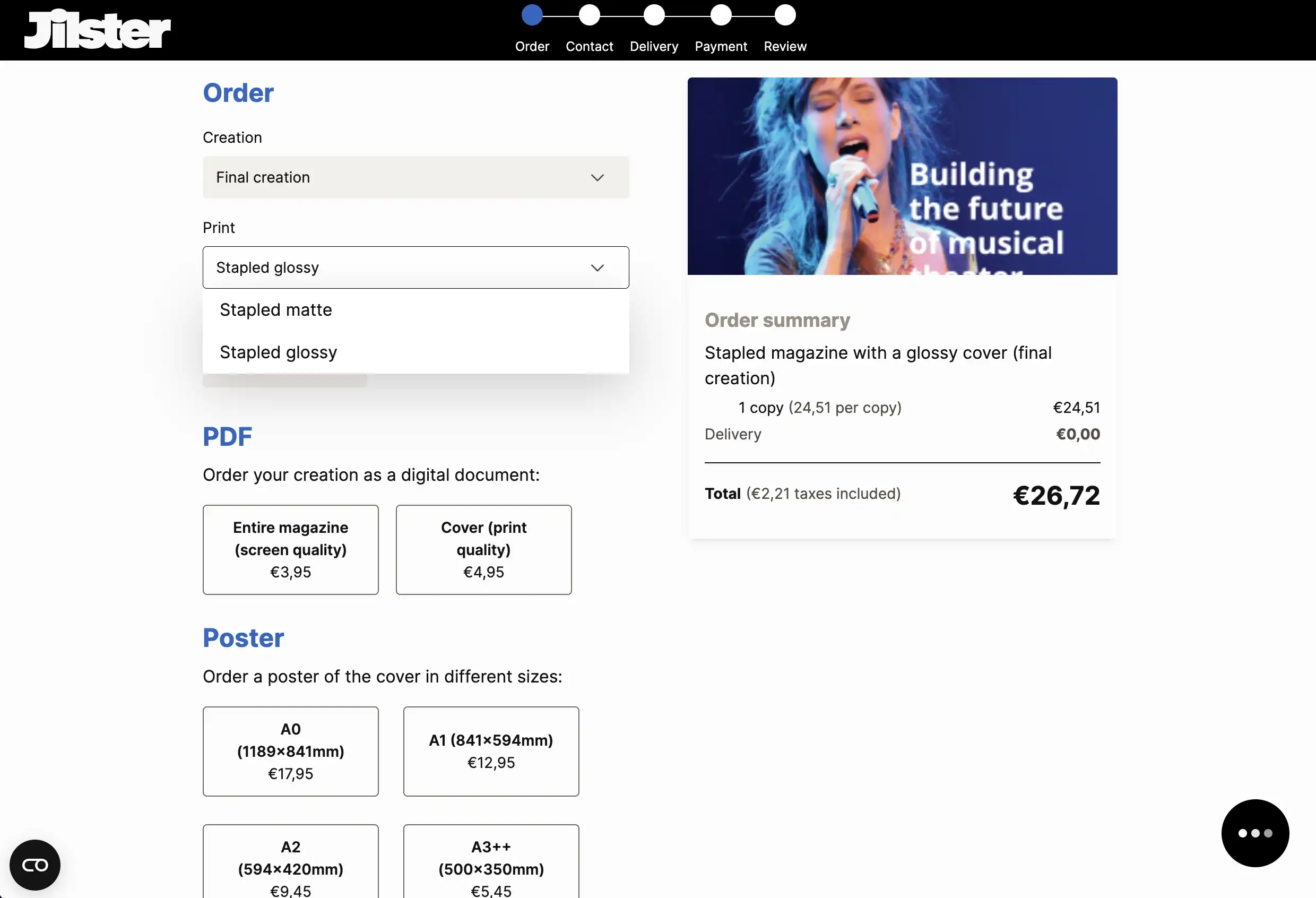 Share your moment of giving with us 🤗